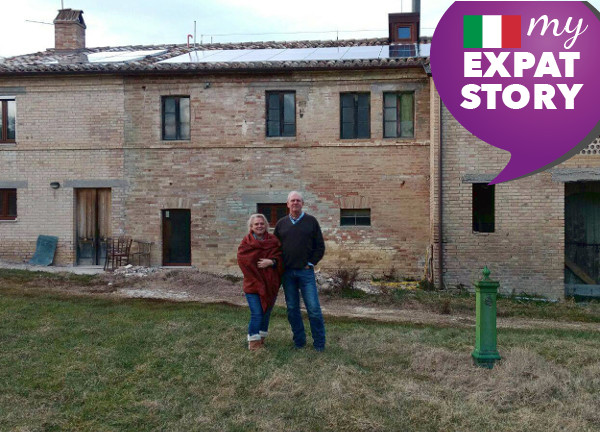 Corine and Rob are an expat couple from the Netherlands. They started looking for property for sale in Italy on Gate-away.com and in November 2015 they finally found their dream home to be restored in Cossignano, a lovely medieval village rising in the Piceno area of Le Marche region.
This happened before the strong 2016 earthquake struck central Italy, but nonetheless they decided to remain here.
Read more about their story and why the quake didn't stop them from living their Italian dream.
What prompted you to buy a house in Italy?
"We always knew we would like to grow old in Italy, background of my roots," said Corine. "We love the country, the culture and the weather, of course. So we explored it all to look for places and one day we arrived at a friend's house in Umbria. We were travelling and we ended up in Le Marche, and we drove down until the coastline in San Benedetto and through the countryside. That is when we said: this is it, this is it! We have found it!" Why did you choose Le Marche to move to from the the Netherlands?
"Well, we chose it because it is close to the most beautiful sea and mountains, for the colour of the light, the colour of the sea, very friendly people, relaxed atmosphere… everything is so beautiful! So we immediately started looking for properties on the Internet and we made tours of I don't know how many houses we have seen in Le Marche. We also had a lot of fun, we have seen terrible houses, beautiful houses, too expensive houses, and finally we ended up here and we said: this is exactly what we want! It will be our main house."
"That's how it went. And it took quite some time, but finally we made it."
Renovating a property as a non-Italian citizen may be a very complicated task. How did you manage works? Any tips for anyone following in your footsteps?
"It is difficult, especially because of the language gap, but have patience and it will work out. The constructor is the main factor and you should carefully choose the right one, as well as the right Architect and Engineer for you. So first of all, figure out what you exactly want."
Do you have an idea on how much the restoration will cost?
"In terms of prices, it depends on the house you buy, what you want with your house and how much is your budget, if you want to do it step by step or all in once. First of all, request a plan of all the restoration you want, including budget per item. Discuss with your project manager which order you would like to start and your own time lines."
"Take requests for permits into account in your planning. We also checked the quotes with other companies before deciding the best one for us."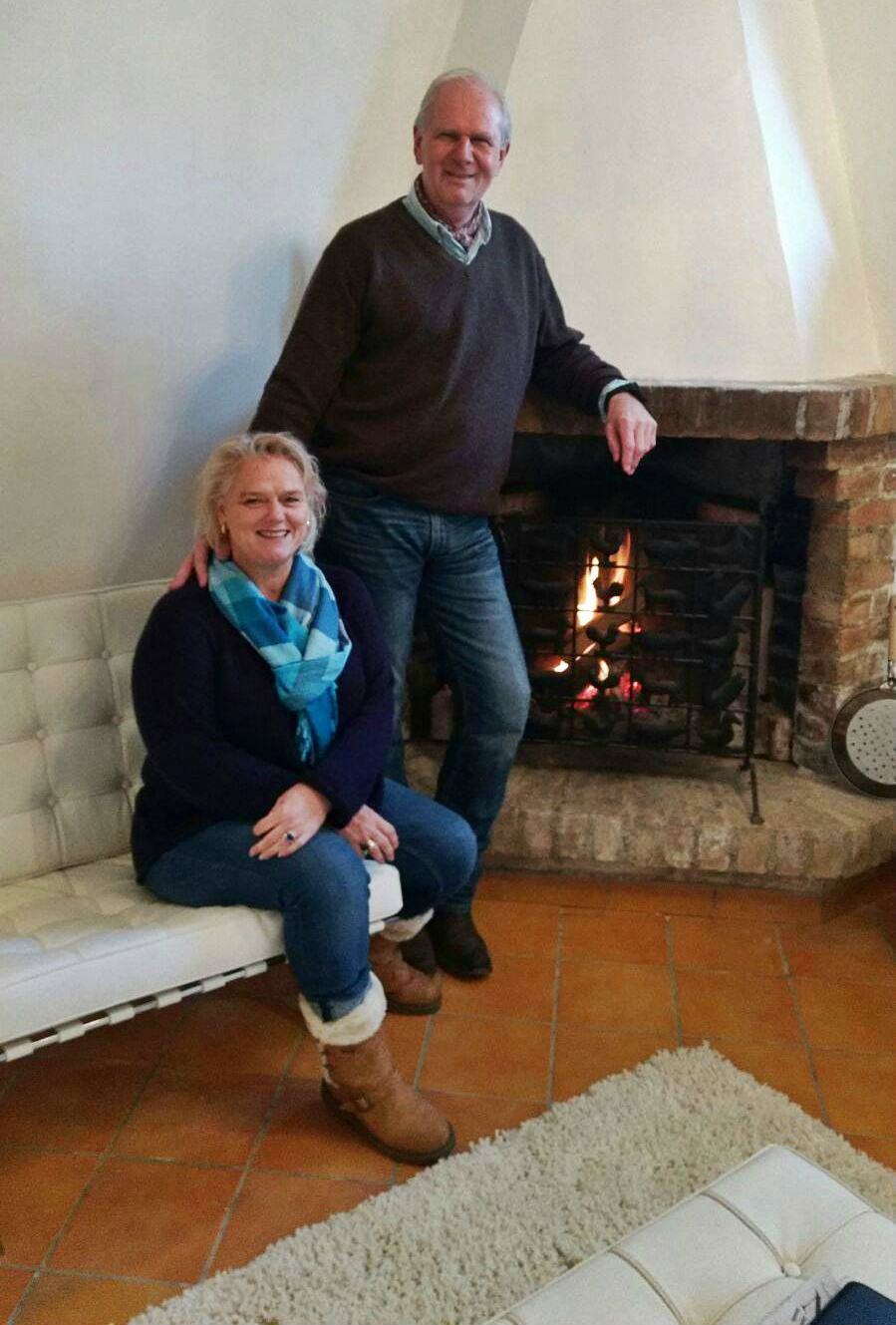 You bought a house in Le Marche, halfway between the sea and the Apennines, so not so far from the earthquake's epicentre. Did you feel the tremors during these 5 months? How was that?
"Yes, I was here with my daughter in October," explained Rob. "I guess it was my first time at our place in Cossignano. I felt two shakes but I'm not so touched for shakes… Then on a Sunday we had 'the big one' but I was driving so I didn't feel anything but I noticed there was something wrong on the radio, so I returned back home to see if anything happened. But it was all perfect. No damage, nothing."
Are you scared of earthquakes?
"No, it's nature!" claimed Corine. "In the Netherlands we live many metres below sea level. And people keep on living there, nobody is leaving the area. So we are not so easily scared."
If you were to advise people looking for a home in central Italy right now, what would you say to them?
"Approach it positively. If you decided to move, if you want to buy a home in Italy, well you know every area has something. So if you like the area and you have decided to go, just leave."
"We are so proud of what we have and where we live right now. There's absolute silence, the stars are amazing. You cannot find this in the Netherlands. There's always noise there, pollution and so many people in such a little country." said Corine. "Rob spent more time in Le Marche than I did yet, because he's already retired whereas I'm still working a a consultant, but this will be changing soon!"