Properties in Abruzzo
Featured Properties
Abruzzo

Teramo

House

€ 295.000 negotiable




Abruzzo

Chieti

House

€ 83.000 negotiable




Abruzzo

Pescara

House

€ 90.000




Abruzzo

L'aquila

Apartment

€ 208.000



Featured agents in Abruzzo
Download Our Free Buying Guide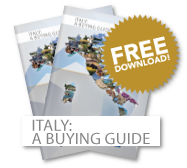 Ever wondered what hides behind the Italian property buying process?

Gate-Away.com Italy Buying Guide, written by the quoted property journalist Liz Rowlison, editor of the A Place In The Sun magazine, and overseen by AIPP, is the perfect tool to guide you throughout the process of buying your home in Italy.


Sign up to our newsletter, it's FREE!
Join a community of more than 16,500 happy subscribers, get the latest and most informative articles about Italy, its property market and the best selected homes delivered directly to your email inbox.
Sign up now!
Save money by using our currency specialist partner!

Gate-away.com has teamed up with a leading currency firm to make sending money to Italy
cheaper and easier for you.
When you need to send payment to Italy to purchase your new home, we recommend using UK-based Smart Currency Exchange.
Discover Gate-Away.com New Blog Section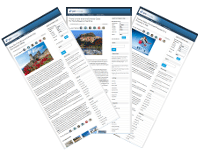 Find out everything you need to know about Italy: new
upcoming areas
, insights about
buying procedures, tips and advices
, etc.
Our blog section gets
updated on a weekly
basis to provide you with
the best
and most useful information on
buying property in Italy
.
Free Legal Advisor

Have you got any doubt about legal issues on property purchase? Need legal advise on how to proceed in a negotiation?

We can help you!



more
Free property scout
Just tell us what you are looking for and we'll find it for you.



more
1
---
€ 1.300.000

600 m², 4 bedrooms, garden, pool, cellar
Condition: Completely restored/Habitable

Among the hills of Penne, 25 minutes from the coast and the international airport of Pescara, this characteristic property, measuring approximately 600 square metres, has been completely restored, ....

€ 400.000

300 m², 4 bedrooms, 3 bathrooms, garden, garage, cellar, terrace
Condition: New

This newly constructed villa, in a quiet and panoramic area, has been finished to a high standard. It is composed as follows: Ground Floor - garage and store ....

€ 240.000

210 m², 4 bedrooms, 4 bathrooms, garden, cellar, terrace
Condition: Completely restored/Habitable

At a short distance from Penne, this beautiful detached house measures 210 sqm and is divided into 2 interconnecting apartments. There is an outbuilding measuring 75 sqm. The ....

€ 280.000

180 m², 4 bedrooms, 3 bathrooms, pool
Condition: Completely restored/Habitable

In a panoramic position, at a short distance from town, this characteristic farmhouse with swimming pool has been beautifully restored, retaining many original features. It contains a spacious ....

€ 110.000

180 m², 2 bedrooms, 1 bathroom, garden, garage, cellar
Condition: To be restored

In an easily accessible area, yet nestled in a wonderful countryside setting within a few minutes from the charming medieval town of Penne, this lovely cottage is in ....

€ 330.000

350 m², 6 bedrooms, 3 bathrooms, garden, garage, cellar, terrace
Condition: Completely restored/Habitable

Located within the quiet and green hamlet of Roccafinadamo, this massive property comprises: large and bright detached house of 350 sqm; agricultural land of 11 hectares with several ....

1
---