Properties in Umbria
Featured Properties
Umbria

Perugia

House

€ 279.000




Umbria

Perugia

House

€ 150.000




Umbria

Perugia

House

€ 850.000




Umbria

Perugia

Apartment

€ 255.000



Featured agents in Umbria
Sign up to our newsletter, it's FREE!
Join a community of more than 16,500 happy subscribers, get the latest and most informative articles about Italy, its property market and the best selected homes delivered directly to your email inbox.
Sign up now!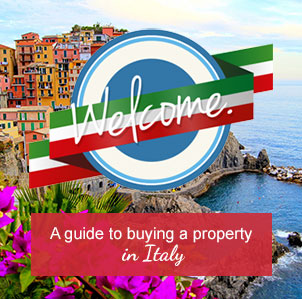 Save money by using our currency specialist partner!

Gate-away.com has teamed up with a leading currency firm to make sending money to Italy
cheaper and easier for you.
When you need to send payment to Italy to purchase your new home, we recommend using UK-based Smart Currency Exchange.
Discover Gate-Away.com New Blog Section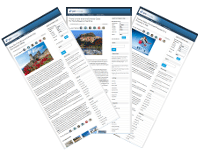 Find out everything you need to know about Italy: new
upcoming areas
, insights about
buying procedures, tips and advices
, etc.
Our blog section gets
updated on a weekly
basis to provide you with
the best
and most useful information on
buying property in Italy
.
Free Legal Advisor

Have you got any doubt about legal issues on property purchase? Need legal advise on how to proceed in a negotiation?

We can help you!



more
Free property scout
Just tell us what you are looking for and we'll find it for you.



more
1
---
€ 350.000 negotiable

120 m², 3 bedrooms, 2 bathrooms, terrace
Condition: Completely restored/Habitable
In a prime location at walking distance from the Duomo, apartment on the first floor with own entrance; approx. 120 square meters. The apartment was refurbished in 2006 ....
from € 650.000
220 m², 2 bedrooms, 3 bathrooms, cellar, terrace
Condition: Completely restored/Habitable
Prestigious vintage apartment building with high quality finishes located in the inner center of Orvieto,200 meters from the Duomo. The apartment is on the second and last floor ....
€ 138.000

60 m², 1 bedrooms, 1 bathroom
Condition: Completely restored/Habitable
The two-level, 80 square meter apartment is part of the ancient castle of the medieval village of Morre. It is accessible from an external staircase and was recently ....
€ 250.000
68 m², 4 bedrooms, 2 bathrooms
Condition: Completely restored/Habitable
Centrally located, a second floor (top floor) apartment of 68 sqm, in a historical building, fully restored in 2012. The property, with top-of-the-range fixtures &finishes, comprises a ....
€ 375.000
100 m², 5 bedrooms, 2 bathrooms
Condition: Completely restored/Habitable
Near Via del Duomo, a splendid two-storey apartment of 100 sqm (first and second floor), recently restored with high quality materials. The property is full of light ....
1
---