Sign up to our newsletter, it's FREE!
Join a community of more than 16,500 happy subscribers, get the latest and most informative articles about Italy, its property market and the best selected homes delivered directly to your email inbox.
Sign up now!
Discover Gate-Away.com New Blog Section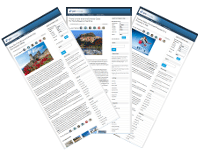 Find out everything you need to know about Italy: new
upcoming areas
, insights about
buying procedures, tips and advices
, etc.
Our blog section gets
updated on a weekly
basis to provide you with
the best
and most useful information on
buying property in Italy
.