Agent
GABETTI FRANCHISING AGENCY SIRACUSA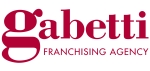 GABETTI FRANCHISING AGENCY SIRACUSA
Via San Sebastiano, 45
SIRACUSA - Siracusa
+39 0931 69641
Gabetti Siracusa since 1998 becames Gabetti Siracusa Overseas
We understand that buying a property abroad can seem daunting, stressful and, if you don't have the right information or connections, it most certainly can be difficult.
Our experience selling homes in Siracuse can help making it a painless and enjoyable process to purchase your dream home in the Mediterranean.

The complete buying experience
From viewing properties, to dealing with solicitors, traslations, getting services such as water, gas and electricity connected, opening a bank account through to council rates, registering for residency should you wish, arranging and dealing with tradesmen and refurbishments, we can assist you with everything.
We are here to help and guide you along the way, it is our pleasure to do so.
We differ fron other agents in that we tell you how it is, no frills or sales talk, just plain friendly and accurate information to allow you to make your decision.
We proudly say that we don't have client, we have friends, people that have purchased throught us and with whom we socialize.
We don't just sell and forget, we are here to guide and advise you, helping you as professionals as well as friends.
Properties for sale by GABETTI FRANCHISING AGENCY SIRACUSA
:
48
Search results for: GABETTI FRANCHISING AGENCY SIRACUSA