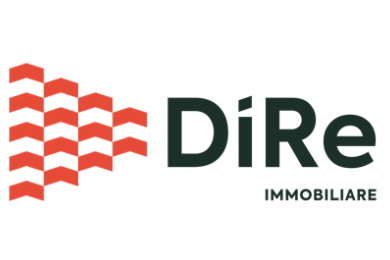 DiRe Immobiliare
Via Giuseppe Pisanelli,4
Roma - Roma
+39 06 42880243; +39 391 7724034
Day after day we have expanded our skills, managing important real estate assets, collaborating with prestigious partners, proposing solutions increasingly suited to the different needs of our customers and offering all those services able to assist those who choose us in the acquisition and rental of a property, but also in the evaluation, management and design.
We have loyal relationships with important international, private and institutional clients who regularly invest in the Italian real estate market, entrusting us with all aspects of the operation. Because all we want, today more than ever, is that our customers can find everything they want in DiRe
Our company is responsible for providing a professional evaluation of the properties through technical-commercial consultancy always in line with the market.
We take care of the management of assets of various sizes, from single apartments to entire portfolios owned by Institutional Bodies and private entities. We specialize in the management of occupied properties, both with a regular lease agreement and in situations of arrears and / or illegality.
Tax bonus planning / consulting
Our offices have a technical structure focused on sharing the most appropriate distribution and finishing solutions with customers, as well as supporting the owners in seizing the opportunities offered by the numerous tax bonuses in force today.
Sales / rental assistance
Specific high-level assistance on communication and customer management activities in the different phases of the negotiation, through the study of tools aimed at the different targets and professional figures
that allow us to offer an attentive and quality service, recognized, with the certification of excellence, even by the major online real estate brokerage portals.
Thanks to the collaboration with numerous partners, we offer a very prestigious real estate package. Our presence extends over a large part of the Italian territory and in particular in Milan, Rome and Turin.
Post sale / lease management
We provide assistance in the post-sale / lease phase with the utmost care in managing the relationship between seller / tenant and final customer and in managing any related problems.
Milan office: Via Victor Hugo, 2 20123 Milano ITALY +39 02 8058 2072
Rome office: Via Giuseppe Pisanelli, 4 00196 Rome ITALY +39 06 4288 0243
Properties for sale by DiRe Immobiliare
:
23
Search results for: DiRe Immobiliare