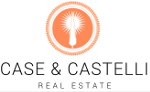 Case & Castelli

Roccastrada - Grosseto
ABOUT US
"Tuscany, where the summer light rains down from a sky of Renaissance blue and ignites emerald fields, is where we place people in the homes, villas, castles and farms of their imaginations.
We are estate agents who own Case and Castelli, and have worked to find the perfect home for people for more than 20 years.
"My course is set for the uncharted sea," wrote the great Dante Alighieri in Paradiso, and buying a home in Tuscany can look like an uncharted sea to people who venture alone.
But those determined to find the perfect property will discover our experience makes their journey easy and enjoyable.
The Tuscany we offer you ranges from the venerable Chianti, the artistic Florence, Siena, and Arezzo up to the Maremma, where the sea and mountains grace the land near the Tyrrhenian Coast.
We have also recently ventured into undiscovered places in Puglia (Apulia) and Marocco.
In our world, the homes and villas reflect the glittering sea and sky, and at sundown, you close your eyes and inhale the rich fragrance of grape vines and olive trees.
With university degrees in German Literature and Philosophy, we are not the typical estate agents. But instead have a unique perspective in ways to match our clients with the homes of their dreams.
We speak English and German and work very hard to find not just the right location, but a property with architectural charm and distinction.
We have also assembled a team of professional craftsmen and artisans skilled in quality and economical renovation.
Our clients should not have to feel alone when important work needs to be completed.
We can offer referrals to any professional our clients might need, as we appreciate the importance of a property investment keeping its value along with its distinctiveness.
We do not consider ourselves merely estate agents, but long-time Tuscan residents who happen to be estate agents.
For that reason, we can tell you where to get a marvelous Pappardelle al Ragu di Cinghiale (pappardelle with wild boar sauce) or the perfect Bistecca alla Fiorentina (T-bone steak Florentine).
As friends and neighbors, we know where to buy a good Chianti wine or stunning terracotta vases.
We would be honored to help you find the perfect property at the price you want to pay and help fulfill your dreams of living in Tuscany.
Please contact us right away.
Sincerely,
Judith and Giulia
SERVICES
Selected Properties and Good Values
Our focus is on select properties in the Tuscan real estate market from Tuscany and Umbria to the Tyrrhenian Coast, and recently, we have ventured into Puglia and Marocco with unique offerings. We specialize in locating the best values for our clients and we love what we do. While we showcase our offerings, we succeed by listening to our clients and understanding their unique needs and requirements. Our office is located in the charming village of Castelnuovo Berardenga, on the main square in front of Bar Centrale, where you can make an appointment to view our properties in person and receive a private consultation.
Accredited Real Estate Agency
Case & Castelli is an approved Estate Agency and is registered with the Chamber of Commerce in Siena. We specialize in the sales and rentals of apartments, farms, and town and country villas from inland Tuscany to the coast. With more than twenty years of experience in this region, our demonstrated professional capabilities with numerous agricultural, residential, and holiday properties in Tuscany have generated our most valued publicity--our many satisfied clients.
Your search returned no results
34624 properties were excluded from search results
You can adjust the filters to get more results:
or try to expand the search area