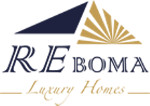 AGENZIA REBOMA
Piazza Caduti, 7
Toscolano Maderno - Brescia
+39 0365 438014
WHO WE ARE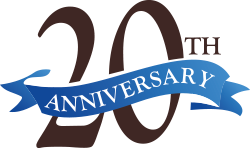 Our continuing desire to grow,
to evolve and face new challenges
is aimed at meeting people's needs
who come to us to sell or buy a property.
Estate agency
Bontempi's Reboma Fabrizio Isc.
Fiaip No. 11174bs
Reboma Real Estate Agency was founded in 1996, opening an office in Tignale (BS), then in 2000 it opened a second agency in Toscolano (BS).
Immediately our main objective is and always will be: professionalism, transparency, constant growth
At the beginning we started with the site www.reboma.it where almost all the properties we deal with are still promoted today. In 2007 this site had 200,000 visitors .

In 2002 the website www.rebomaholidays.com was born to promote tourist rental properties, giving our customers the possibility of receiving an income on real estate investment. In 2007 this site had 112,000 visitors .

In 2008 the site www.rebomaluxuryhomes.it was born with the aim of giving the prestigious properties on Lake Garda visibility and a qualified service increasingly focused and complete with a "confidentiality" point. We offer our customers more than a decade of experience in the real estate field. Our activity is also structured for the foreign market. For this reason you will find multilingual staff in our offices.
The promotion on the foreign market is developed through the Website (using new marketing techniques) and through a network of contacts with important real estate agencies selected over time with whom we have a mutual exchange of customers.

The owner of the agency is Bontempi Fabrizio enrolled in the Chamber of Commerce of Brescia and in the Register of Real Estate Agents of Brescia n ° 533 / I / 0.
Properties for sale by AGENZIA REBOMA
:
30
Search results for: AGENZIA REBOMA