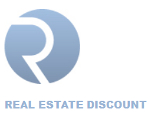 REAL ESTATE DISCOUNT
Via Galilei, 6
Faenza - Ravenna
+39 0546 1912424
IT Auction s.r.l. is an online auctioneer specialized in online auctions. Our network allows the management of any type of good:
industrialdiscount.com (industrial machinery)
realestatediscount.com (real estate and land)
aste24.com (finished products and stocks of goods)
We offer our expertise as advisors for bankruptcy proceedings, foreclosures, leasing, and private sales. Our aim is to provide the maximum benefit for both seller and buyer. We can simplify sales coming from legal procedures and bring rapidity and transparency to otherwise complicated bureaucratic procedures.
Our clients include 120 Italian Courts, 1500 professional figures, as well as some of the most important leasing companies in our country.
Our widespread coverage of the territory grants an efficient management of every phase of the liquidation.
Properties for sale by REAL ESTATE DISCOUNT
:
1500
Search results for: REAL ESTATE DISCOUNT