Agent
SIL Studio Immobiliare Lucarelli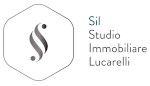 SIL Studio Immobiliare Lucarelli
Via di Città, 2
Siena - Siena
+39 0577 46776
Sil Lucarelli Real Estate
the agency that takes care of you ...
It's wonderful to be able to meet the requirements of an increasingly demanding clientele, which is why we never get tired of learning and participating in professional training, in order to be able to satisfy our clients' demands at any time.
Professionalism, competence and kindness are the basis of our customer service; more than twenty years of practice is the reason we know all aspects involved; getting in touch with us is how you can benefit from our experience and our multilingual team that speaks English, German, Russian, Norwegian and Swedish.
Silvia Lucarelli started Sil's path in 1993 and thanks to the excellent work carried out it became necessary to expand the workforce in 2001; the office moved to more spacious premises and simultaneously Francesco La Commare became part of the management.
From 2013 we do business in the pulsating heart of the historical center of the Siena (Tuscany), in Via di Città 2 just few steps from the world renowned square "Il Campo", in our welcoming and completely restored office enriched with contemporary works of art.
We like to promote each property in the best way possible with plenty of details and photographs that give a good idea of the object for sale or rent. We establish a good relationship built on trust with our customers that sometimes turns into life long friendships.
Now we await for you to come and visit us so that we can team up and make your project come true.
Properties for sale by SIL Studio Immobiliare Lucarelli
:
47
Search results for: SIL Studio Immobiliare Lucarelli