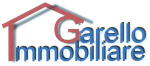 Garello Immobiliare

Asti - AT
Our real estate agency is a long-lasting company on the market, dealing with the sale of every type of property: apartments, villas, studio apartments, cottages, country houses, properties of historic interest, in Asti and its province. If you want to settle in the city or in a rural setting, in the countryside or in the hills of Asti, we have the right place for you. We have various properties throughout the territory and on the hills of Monferrato - Langhe, in the urban and commercial center of Asti or in rural areas.
The surveyor Garello Silvano, owner of the agency will support you in every aspect of the research. Thanks to the experience gained over the years, he provides you with all of its professionalism and expertise to ensure maximum peace of mind when buying and selling your property.
He will provide you with a reliable and professional estimate of your property or the property that you want to buy, as he is registered in no. 178 Role of Experts and Experts of the Province of Asti. It is already registered with the Role of Mediators at the Chamber of Commerce of Asti at no. 1292.
An English speaking consultant will be at your disposal for international negotiations.
Do not hesitate to contact us, we are at your disposal to help you realize your life project and to offer you exclusive consulting and buying and selling services.
Your search returned no results
34611 properties were excluded from search results
You can adjust the filters to get more results:
or try to expand the search area