Agent
Istituto Vendite Giudiziarie di Vicenza SRL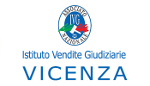 Istituto Vendite Giudiziarie di Vicenza SRL
Via Volto 63 Costozza di Longare
Vicenza - Vicenza
0039 0444953553
The Vicenza Judicial Sales Office has a professional team that deals with the BUILDING HOUSING in different contexts: property executions, bankruptcy procedures, seizures, confiscations, custodies for companies, individuals or other entities.
The IVG of Vicenza provides a series of services resulting from the continuous updating and experience gained over 26 years with over 3000 cases between 2015 and 2018.
Mission
Offer a complete and structured service for all custody and sale activities in the field of property and securities executions, bankruptcy proceedings, seizures, confiscations and assignments by companies, individuals or other entities.
Our Values
Personalized service:
we adapt each service to the specific needs of our audience.
Reliability:
we always operate in a transparent manner.
Professionalism:
We carry out our business with competence, seriousness and diligence.
Problem solving oriented team:
we rely on a cohesive group aimed at solving complex problems.
Properties for sale by Istituto Vendite Giudiziarie di Vicenza SRL
:
1
Search results for: Istituto Vendite Giudiziarie di Vicenza SRL