Agent
The Luxury Homes & LifeStyle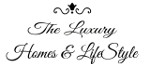 The Luxury Homes & LifeStyle

Leigh-On-Sea -
'The Luxury Homes & Lifestyle' is a family Real Estate Brokerage with offices located in Italy and UK; a family Businesses Generation after generation keeping the family values alive. The family established the first business three generations ago as a full-service real estate, development and construction.
'The Luxury Homes & Lifestyle' is committed to delivering a high level of expertise, customer service, and attention to detail to the marketing and sales of luxury real estate.
We have some of the most beautiful properties in Italy; Check out TLHL Luxury Real Estate complete collection to find your ideal property, maybe you find your dream house in just a few seconds.
Italy is a truly beautiful country; it has everything; breathtaking landscapes, mouth-watering cuisine, culture, luxurious cars and some of the greatest and most influential designers in the world.
Please do not hesitate to contact us if you require further information or to arrange a viewing.
Your search returned no results
34599 properties were excluded from search results
You can adjust the filters to get more results:
The Luxury Homes & LifeStyle
or try to expand the search area