Agent
Roberti Luxury Real Estate SRL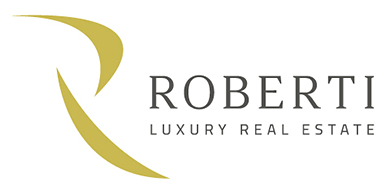 Roberti Luxury Real Estate SRL
Foro Traiano, 1/A
Roma - Roma
+39 06 87805775
Roberti Luxury Real Estate: find the living that meets your soul
Born from the thirty-year experience of the Progedil Group and its constant attention to the needs of the real estate market, Roberti Luxury Real Estate is a company dedicated to the brokerage of prestigious properties. Nomen omen, ROBERT derives from the Old German Hrod and Beraht, which means "shining with glory".
The Roberti Luxury Real Estate headquarters is located in the heart of the historic center of Rome, inside the prestigious Palazzo del Gallo in Roccagiovine, in front of the enchanting Trajan's Forum.
Our agents operate in the most beautiful and exclusive locations in Italy, also interacting with international markets.
Roberti Luxury Real Estate is proud to present to its clients a highly specialized, professional and multilingual staff able to satisfy the demanding standards of the luxury market.
Our team of professionals offers an exclusive and highly personalized service, finding the property that meets the needs and desires of our customers, ensuring transparency, competence and dedication.
Our mission is to manage properties capable of evoking intense sensations: precious residences, unique architectures that interact with the past and the present, able to excite a demanding clientele, followed with care in every phase of their real estate project.
Properties for sale by Roberti Luxury Real Estate SRL
:
4
Search results for: Roberti Luxury Real Estate SRL