Via Guarnacci, 29 - 56048 - Volterra - Pisa
Phone (incl. international code): +39 0588 87915
Mobile +39 342 1248043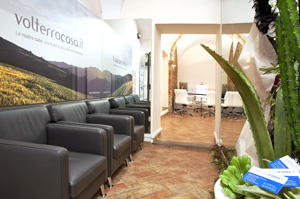 Our real estate agency volterracasa.it is committed to the local market here but also throughout Tuscany. We are located here in Volterra, as it is one of the most popular destinations in the world, being the "pearl" of Tuscany. Here, the undisputed historical inheritance and authentic cultural customs blends into the magical atmosphere of unspoilt nature. This unique picturesque landscape offers the opportunity to make safe and profitable investments, where an unrivaled quality of life can be reasonably afforded,

We are partners in finding you the right home that you have always dreamed about, offering expertise guidance to accompany you on this journey.
Staff of volterracasa.it
volterracasa.it is managed by Francesco Creatini, who has established this company himself. He has hand picked dedicated individuals who he knows and trusts and has formed a staff of associates, each with expertise in various sectors of the property market. So, apart from guaranteeing a good asset as an investment, he also offers a high quality service of both the legal and financial processes of securing your property and protecting your investment.
Francesco Creatini is a registered Real Estate Agent:
ai sensi della legge n. 39/89 e successive modificazioni, the role of business agents in mediation at the Chamber of Commerce Pisa, at n° 2473;
FIAIP, Italian Federation of Professional Estate Agents, at n° 25185;
Bank of Italy, Register of Credit Brokers, at n° 144745.
Tamsin Waterkeyn is a young British entrepreneur based in Volterra with her Italian husband. She has set up her own company, working successfully in the linguistic sector for the past 6 years.
She is a freelance translator, interpreter and English Foreign Language teacher.
She works with Francesco Creatini as a colleague and friend, offering bilingual service to foreigners who wish to receive guidance and language support while choosing their dream .