Via Roma, 40 - 18035 - DolceacquaPhone (incl. international code): +49 (0)30 54832804
Mobile +39 0184 206925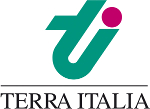 The Mediterranean Sea, dramatic rock formations rising from the sea and lush green valleys charactierise the landscape of the Ligurian Riviera. We offer village houses, farmhouses, apartments and beautiful villas along the coastline and in the Hinterland stretching between Imperia in the East and Ventimiglia on the French-Italian border. We have been successfully operating in the area since 1996 and can provide you with an impeccable and reliable sales service . Should you wish to undertake renovation or buidling work, we can introduce you to a team of reliable local architects and contractors. Wether it is a holiday home you are looking for have decided to take up residence in a warmer climate - The "Riviera of Flowers" with it's dramatic landscape and stunning views will take you breath away.