Viale P. Dettori, 70 - 07021 - Arzachena - Sassari
Phone (incl. international code): +39 0789 83332
Fax: +39 0789 844178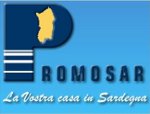 Sardinia Real Estate

The Real Estate Agency Promosar works from 1996 on the North Sardinia offering full assistance for owners and buyers on all phases of negotiation for houses, apartments, villas, lands, rustics, also for renovations or service after buying.
Who we are

We are a professional agents regularly registered in the local Chamber of Commerce and submit to all laws. We are also part of the F.I.A.I.P. ( www.fiaip.it) and of C.E.I. , the Italian and the European Association of Real Estate Agencies .
Where we are
We are based in Arzachena on the North East of Sardinia, at 25 km from Olbia with its port and airport and at 18 km from Porto Cervo. We works on the main part of North East coast.
Adress: VIALE P. DETTORI N° 70 - ARZACHENA