Via F. Crispi, 18/a - 72012 - Carovigno - Brindisi
Phone (incl. international code): +39 338 1066471
Mobile +39 320 7053951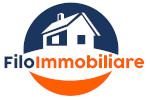 Among the agencies operating in our territory of Apulia, one stands out: FILOIMMOBILARE which has its headquarters in Carovigno (Br) and which deals with real estate brokerage (sale and lease of real estate).
With the experience and ideas of its collaborators, it works in the most exclusive way trying to transform, promote and enhance the environmental and landscape heritage of its territory.
It gives its best to those looking for a property located in a typical area with all its traditions, or to those looking for a property that is located a few meters from the sea, or to those who want to immerse themselves in the green peaceful countryside, surrounded by centuries-old olive trees.
The strong points of the FILOIMMOBILIARE are essentially 4 and precisely: PROFESSIONALITY, TRANSPARENCYY, HONESTY and CORRECTNESS.
The staff of the FILOIMMOBILIARE assists the client throughout the procedure, from the first approach with the property to the notarial deed. In addition, thanks to its technical staff, it offers consultancy for customized projects and for the renovation of buildings, thus giving the customer the top of services.