Founded 20 years ago by Edison Kostandini, a highly skilled and experienced craftsman, CHIANTI RESTORATIONS is a leading company in restoring typical ancient properties in Tuscany by preserving the local traditions in respect of man and the environment.
Thanks also to the fact that Kostandini's son Angelo has joined the company, CHIANTI RESTORATIONS has now expanded and has significantly increased its staff and the number of services it offers.
Today, the company recovers farmhouses, farms and villas, and transforms them into magnificent, valuable real estate and into hospitality businesses such as agritourism, B&Bs and hotels.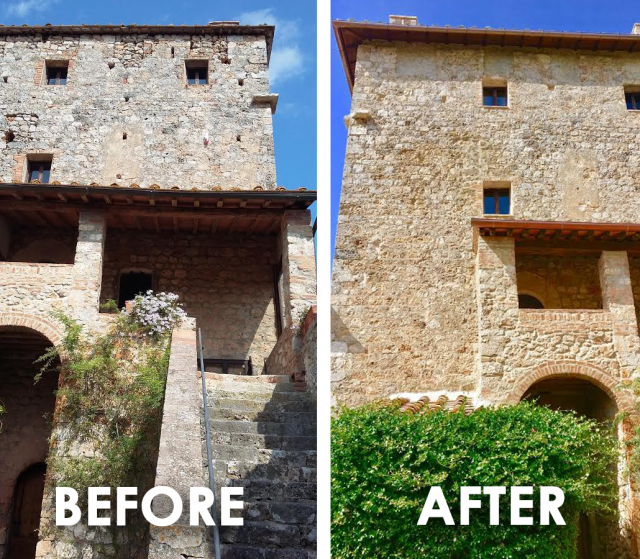 The company boasts a large group of carefully chosen master builders, local artisans, carpenters, and blacksmiths who are passionate about their work, and who are custodians of knowledge handed down from generation to generation.
Seriousness, trust and respect gained over the years have led the company to become a point of reference for Italian and international clients.
Reliability and customer satisfaction with a project well done from start to finish.