Via Indipendenza, 182 - 57021 - Venturina - Livorno
Phone (incl. international code): +39 0565 852131
Mobile +39 331 9018066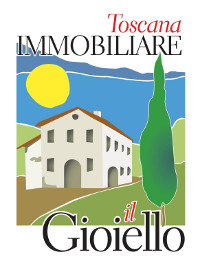 Toscana Immobiliare Il Gioiello is an agency specializing in the sale of homes in Tuscany.
The agency is characterized by the presence of dynamic people who exercise with enthusiasm the activity of real estate mediation started by the founding member in 1975. For over 40 years we have been dealing with the sale of properties located in the most beautiful places in Tuscany, in particular along the whole Etruscan Coast.
Il Gioiello offers a wide range of real estate solutions in the municipalities of Campiglia Marittima, Suvereto, San Vincenzo, Piombino, Castagneto Carducci and Follonica: a heterogeneous reality that fascinates and creates many opportunities thanks to the sea, history and food and wine.
There are numerous real estate proposals linked to beautiful rustic houses and farmhouses in Tuscany immersed in the green countryside, in the territory that includes the provinces of Livorno, Pisa, Grosseto and Siena.
Finally, the farms deserve a particular note, in a territory that boasts prized DOC areas such as Bolgheri, Suvereto and Massa Marittima. Tuscany Real Estate Il Gioiello has always followed these particular trades with professionalism and experience.