Via Fratelli Rosselli, 33 - 41121 - Modena - Modena
Phone (incl. international code): +39 059351431
Mobile 3914742960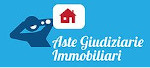 The world of judicial auctions has always been considered by everyone as a world reserved for a few professionals in the sector. Taking part in an auction can be a wonderful experience or a big problem. The difference is to be found mainly in the knowledge of the subject and in the rules that govern this type of purchase.
After years of experience in the real estate sector and in the judicial auction sector, we have decided to make our knowledge available and to pass it on to all those people who dream of buying a house or investing by buying a property at an auction, saving a lot of money compared to the traditional market. Our service is therefore aimed at those who intend to approach a little known and full of prejudice market to have big savings.
Real Estate Judicial Auctions, with the advice of Studio Fenice professionals, favors the participation of private individuals and companies in real estate judicial auctions and, thanks to established professionals in the legal, tax, technical and tax sectors, guarantees the customer a qualified assistance by supporting the buyer in the purchase operations and in carrying out the bureaucratic procedures subsequent to the award.