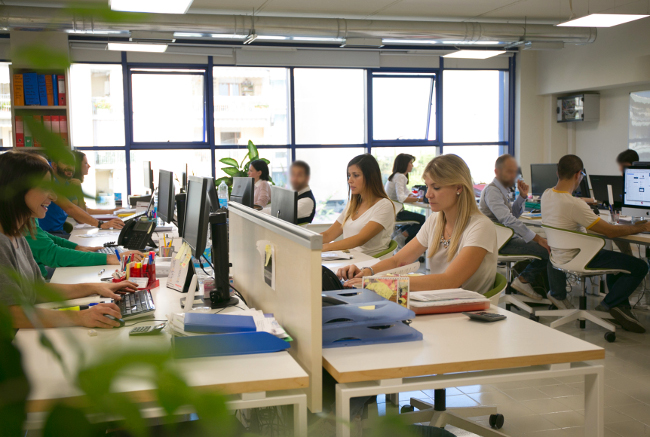 It's official, Gate-away.com has entered its 10th year of web presence!
Here are 10 things you probably didn't know about the most used Italian real estate portal by international investors intending to buy a second home in the 'bel paese'.
1. Sometimes they return
Nowadays, more and more, we are talking about the "brain drain" from Italy. But sometimes there are also those who return when there is a good intuition and a lot of enthusiasm. And this is what happened to the (Italian) founders of Gate-away.com – Annalisa, Simone and Antonio – who have left London where they previously moved from Italy: heading to Le Marche region with a big project to be carried out in their suitcase.
And it doesn't end here! Luca, our graphic designer, joined the team while he was still in Mexico and he also came back to work in Italy. As well as Tina, one of our commercial consultants, straight from the US.
2. The meaning of the brand
Why Gate-away.com? With this choice of name, which is a fusion of the English terms "gateway" (an opening for a gate) and "get away" (escape, break loose) – they want to evoke the "escape" dream of many overseas buyers who wish to find their own corner of paradise away from the jungle of modern cities and the usual daily routine. And they are looking for it in Italy precisely.
3. 'Pink quotas' 🎀
In our offices, females outnumber the males.
4. That's Italian amore!
The first official annual report on the progress of requests received by international investors for properties for sale in Italy through the portal was conducted by Gate-away.com in 2012. Between then and the end of 2017, the rise in requests is 278%. This means it has almost quadrupled! This shows how much people from all over the world love the peninsula, no attention to crises or setbacks, rather it is destined to increase.
5. How old is the Gate-away.com team? 🎂
While the portal is celebrating its tenth birthday, the group that works with passion behind the logo has an average age of 37.18.
6. The legendary top 3… and not only that!
Which are the most loved Italian regions abroad? Tuscany, Liguria and Puglia – only undermined in the first half of 2017 by Lombardy – have always been the three areas stand on the top of the podium. But our data shows that even the smallest and most unknown corner of ​​Italy has great potential. Some examples? In 2016, requests for Molise grew by 173% compared to 2015, not to mention Basilicata, which reached up to + 200% in the same period.
7. Who loves Italy the most? 🇺🇸 🇬🇧 🇩🇪
The Americans, the British and Germans have always been at the top of the ranking.
8. A database under constant growth 🏠 🏠
At the beginning of 2014, there were just 9,500 properties. Today that number has almost tripled carrying over 25,000 properties for sale… and the number continues to increase!
9. Beyond the portal…
…there's something more! Gate-away.com is also starting to invest in training sessions for real estate agents and professionals through seminars and English language courses so that they can be more prepared and able to meet your needs properly. And for you? We have created two new tools:
Italian courses to help you improve your language skills and make your Italian experience easier.
The Facebook Community to help you to meet other people who share the same experiences, get to know each other and exchange useful tips.
10. Never change a winning team
And after 10 years, the first employee in the history of the portal, Elena … still works here!