5 bedrooms farm, 300 m²
Fanna, Pordenone (province)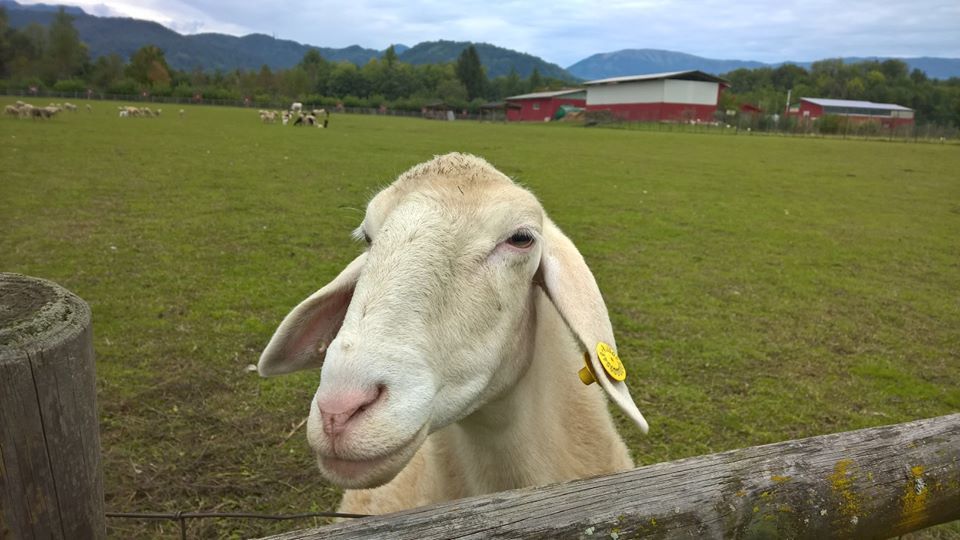 Description
FOR SALE: a social and educational farm with a multifunctional vocation located in western Friuli, in the centre of the valleys of the Friuli Dolomites. Total surface area 6 hectares (approx.15 acres), one of which is forest and provides the wood for heating the farm, and the rest of which are divided into grazing land for sheep and cows, an orchard with 400 fruit trees (producing apples, plums, apricots and cherries), a meadow for hay-making, which also contains a vegetable garden and a pasture for poultry. Buildings: very large barn with hayloft, well-equipped educational workshop, point of sale, reception facilities with three bedrooms, toilet facilities and kitchen, farmhouse, sheds and accessory structures. Excellent potential as agritourism farm. The 13 Kw solar photovoltaic system and wood-fired heating system ensure that management costs are kept at an affordable level.
The buildings were refurbished and the electricity and water systems totally renovated in the whole farm during the three-year period 2010/2013. Specifically:
· 170m2 farmhouse on two floors, with 3 bedrooms, 2 bathrooms, open-space fitted kitchen and heating with wood-burning stove, solar panels, refurbished and with insulated roof.
· Reception facilities with 3 bedrooms, 2 bathrooms, large fitted kitchen equipped with 3 electric ovens, a 4-ring hob and 2 sinks, a wood-fired oven and professional electric oven, heating with wood-burning stove.
· 38m2 prefabricated wooden structure with toilet for use as Farmer Market stall.
· 760m2 barn on 2 floors,
· Iron and concrete structure divided into 2 sectors, each 90 m2, one equipped for use as a henhouse to accommodate over 100 egg-laying chickens and the second for use as a storeroom.
· 257m2 workshop for craft activities, equipped with 2 knitting machines in good working order, an Interactive Whiteboard (IWB) for lessons with audio-visual materials, and a disabled bathroom.
· A 92m2 wood shed and a 41m2 tool shed.
The location is secluded but very close to all the necessary amenities. The farm is on flat land and visitors have no architectural barriers to deal with.
Price €. 700,000, negotiable.
Further information and photos will be provided to those interested.

The photovoltaic plant with a production capacity of 13 kW and the wood-burning heating plant keep the running costs super affordable.

The buildings were totally renewed and the electrical system and water system were entirely redone throughout the whole farm between 2010 and 2013. In more detail:

- 170 sq m house on two storeys with 3 bedrooms, 2 bathrooms, open space masonry kitchen and heating with wood-fired cooking stove, solar panels and insulated roof;

- reception center with 3 bedrooms, 2 bathrooms, large masonry kitchen equipped with 3 electric oven, 4 burners, 2 sinks and to complete the kitchen a wood oven, a professional electric oven and heating with wood-fired cooking stove;

- 38 sq m wooden prefabricated structure with bathroom usable as a farmers market;

- 760 sq m 2 storeys stable;

- Structure made out of cement and iron divided into 2 sections of 90 sq m each, one section used as a hen house with more than 100 laying hens and the other one used as a warehouse;

- 275 sq m lab for artisanal activities equipped with two functioning knitting machines, interactive whiteboard for lessons involving audiovisual material and a toilet for visitors with disabilities;

- 92 sq m wood shack and 41 sq m tool shed.






Details
Farm

Completely restored/Habitable

300 m²

5

4

6 ha

300 m²

non disponibile

Fattoria sociale e didattica in attività
Distance from:
Distances are calculated in a straight line
Distances are calculated from the center of the city.
The exact location of this property was not specified by the advertiser.
1.6 km - Train Station - Fanna - Cavasso

3.1 km - Ospedale "Immacolata Concezione"

61.9 km

1.0 km
Information about Fanna
274 m a.s.l.

10.26 km²

Inland hill

1535
Map
The property is located within the highlighted Municipality.
The advertiser has chosen not to show the exact location of this property.
Google Satellite View©
Contact Owner
Private Owner
Paola Ceregatti
Via Cecchini, 48, Fanna, Pordenone
3498788969