2 bedrooms apartment, 104 m²
Bordighera, Imperia (province)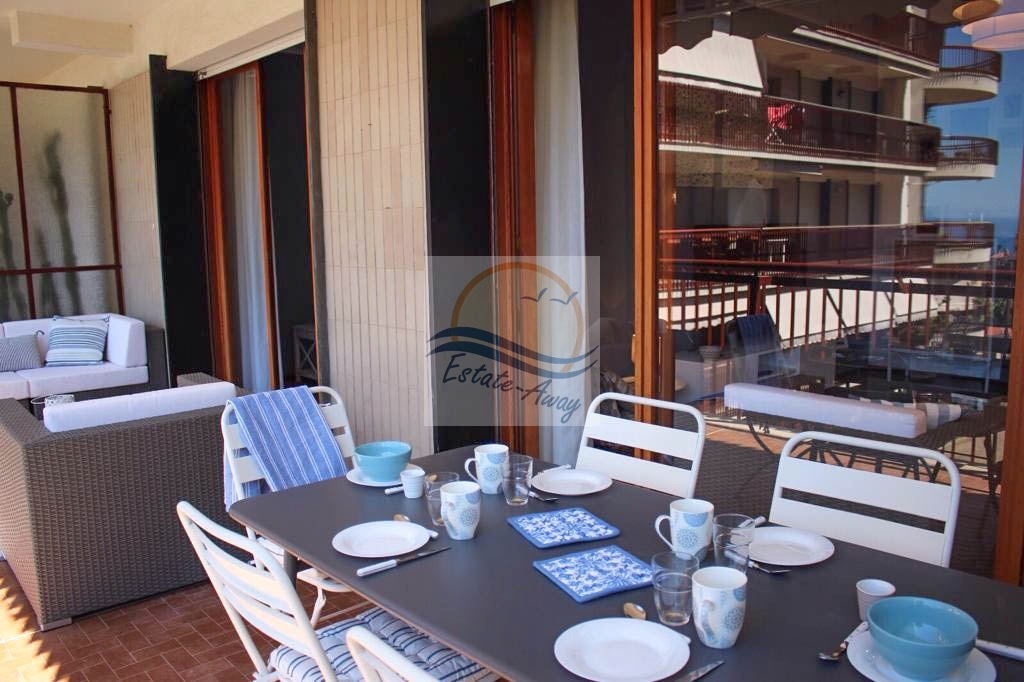 Description
Apartment with terrace for sale in Bordighera.
The three-roomed apartment for sale in Bordighera has a surface of 104sqm and is in a very quiet near the center.
Kitchen, living room, 2 bedrooms, 2 bathrooms and two terraces
Air conditioned
The apartment is sold furnished

Postal code 18012
Distance from Nice airport 55 km
Distance from Montecarlo 30 minutes
Distance from ski resort 68 km
Distance from beach 400 meters
Very nice area
Renovated
Terrace

BORDIGHERA


The history of Bordighera begins with the foundation of the city in 1471, on an area inhabited since the first centuries before Christ.
Over the centuries, and in particular in the nineteenth century, the city was chosen by the English aristocracy as a holiday destination, thanks to the climate and the splendid panorama.
Among the places to visit remember the church of Sant'Ampelio, patron of the city and the church of Maddalena - built in the seventeenth century within which you can admire numerous works of art and in the ceiling of the central nave, the chandelier gift of Queen Margherita of Savoy.
The tourist heart of the city is Lungomare Argentina, where the seaside resorts and the trendiest clubs of Bordighera are located.
We also remember the Bicknell museum, which preserves numerous prehistoric finds related to the history of Liguria and a very rich archaeological and scientific library.
Another recommended stop is the exotic Pallanca garden, where more than three thousand varieties of rare plants are housed.
Do not miss the visit of Bordighera Alta, ancient and modern at the same time stretched, formed by narrow streets and streets similar to those of a labyrinth.
This historic center is full of history and special places, an ideal place to breathe the air of centuries-old traditions.
There is a path, which starts from the city, among palm trees and other Mediterranean trees, along which you can see the facades of what were the most beautiful hotels of the last century but above all to enjoy magnificent natural landscapes.
Details
Apartment

Completely restored/Habitable

104 m²

2

2

iv1085 Appartamento con terrazzo in vendita a Bordighera.
Distance from:
Distances are calculated in a straight line
1.6 km

1.8 km - Pronto Soccorso Ospedale Saint Charles

520 m

31.0 km
What's around this property
560 m - Pharmacy - Internazionale

4.4 km - Veterinary
Information about Bordighera
5 m a.s.l.

10.65 km²

Coastal hill

10454