Download Our Free Buying Guide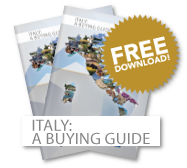 Ever wondered what hides behind the Italian property buying process?

Gate-Away.com Italy Buying Guide, written by the quoted property journalist Liz Rowlison, editor of the A Place In The Sun magazine, and overseen by AIPP, is the perfect tool to guide you throughout the process of buying your home in Italy.


Sign up to our newsletter, it's FREE!
Join a community of more than 16,500 happy subscribers, get the latest and most informative articles about Italy, its property market and the best selected homes delivered directly to your email inbox.
Sign up now!
Save money by using our currency specialist partner!

Gate-away.com has teamed up with a leading currency firm to make sending money to Italy
cheaper and easier for you.
When you need to send payment to Italy to purchase your new home, we recommend using UK-based Smart Currency Exchange.
Discover Gate-Away.com New Blog Section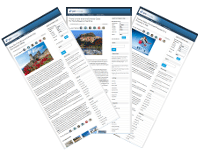 Find out everything you need to know about Italy: new
upcoming areas
, insights about
buying procedures, tips and advices
, etc.
Our blog section gets
updated on a weekly
basis to provide you with
the best
and most useful information on
buying property in Italy
.
Free Legal Advisor

Have you got any doubt about legal issues on property purchase? Need legal advise on how to proceed in a negotiation?

We can help you!



more
Free property scout
Just tell us what you are looking for and we'll find it for you.



more