News
Italy's Paradise Island
by Fleur Kinson
The Mediterranean's second largest island, Sardinia is a magically unspoilt wonderland that holds a special appeal for the discerning traveller – with stunning natural landscapes, an enigmatic history, and tremendously kind, gentle people. Surprisingly, this deeply lovely place also has properties to suit every budget, says Fleur Kinson.
---
Make Sure That Money Worries Don't Cast a Shadow on Your Italian Sunshine (part 1)
by Alan Turner
In order to privide you with the best and useful information we have asked Alan Turner, from the website Expertsforexpats.com, to write a list of tips, do's and don'ts about one of the most sensitive aspects of buying a property abroad: Finance!
This is the first of two parts of a really interesting article which we hope will give the right answers to your questions, so stay with us!
---
The Best Places to Buy Your Italian Farmhouse
Get a farmhouse and flee from the chaos of the city centre and its hubbub to start a new life in the countryside.
Italy is a country boasting a centuries-old history and provides a great variety of farmhouses, which represent more than anything else its typical life and culture. So, if you love to enjoy breathtaking landscapes, clear air and tranquility not far from every amenity, this is what best suits you!
Gate-Away.com has a huge collection of farmhouse for sale in Italy in order to help you find your dream one.
---
City and Country
by Fleur Kinson
Italy balances exquisite countryside with perfect little cities.
Many buyers aim straight for a rural home, but might a city apartment actually suit you better in many ways?
Fleur Kinson looks at the advantages of urban properties, including lifestyle, access and investment.
---
Extra Incentives for Your Italian Home Improvements
These days Italy welcomes a brand new Law that raises tax incentives for owners of a property in the Bel Paese to carry out home improvements, such as renovations and energy requalifications.
These extra benefits will run until 31st December 2014, so this is a great opportunity to be seized by all those of you who have purchased or are considering to buying their dream home in the sun, and would like to restore and regenerate it while saving money.
Find out more!
---
Show all news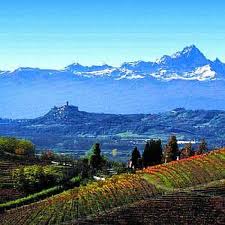 Despite this period of economic turbulences, the potential of the real estate Italy remains huge as it offers well known and tested areas, such as the famous Chianti area or Le Marche, which is the second popular region, followed by Liguria along with Puglia, Abruzzo, Calabria and Lake Como surroundings. At the same time there are plenty of beautiful territories that still need to be discovered by foreigner buyers and where prices are very low, for instance in the Molise region, stretching on the Adriatic Coast. The others are Lunigiana (province of Massa Carrara) and Garfagnana (province of Lucca).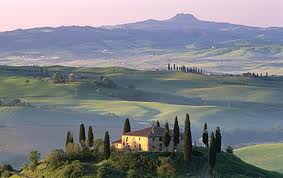 Moreover, as the peninsula hosts two thirds of the historical and artistic heritage sites in the world, it attracts millions of visitors who make it a sought-after investment. In fact many houses for sale are in tourist areas and rented out to pay the mortgage or to pay off the investment made. That is why many realtors after taking the buyers through the purchase process, look after the renting of their homes when they are not used by the owners. Another trend that is becoming ever more popular is to buy old farmhouses, restore them and then open a B&B.
In addition the Bel Paese provides investors with a wealth of different and unique styles to choose from. They go from the most popular stone-built farmhouses ('casolari') in Tuscany, to the yellow brick farmhouses ('case coloniche') in Le Marche, the trullis in Puglia, or the stazzo in Sardinia. Gate-Away.com, the only Italian property portal dedicated solely to foreign users, puts all its efforts in selecting the best estate agents and properties in Italy for sale in order to help you find your dream properties and make the purchase process a much easier experience.