News
Lazio, the Best of both Worlds
by Fleur Kinson
Mighty Rome sits at the centre of this region, but the rest of Lazio is surprisingly peaceful and rural.
It's a beautiful place for a country home in Italy, and because so few buyers know about Lazio's countryside, it's also very affordable.
Generous Lazio gives you a dazzling big city and rustic tranquillity all in one small place.
---
Italy on two wheels
Exasperating traffic jam, pollution and petrol sky-high prices. These are some of the reasons that made possible the revival of the bycicle for transport in the last years. A trend that begins to involve also the authorities who finally begin to invest in bicycle-friendly streets, bike sharing and other services that facilitate your two wheels experience in Italy.
Among walks around the art cities, gastronomic excursions, challenges for your legs and breath suitable for the whole family, from north to south, Italy cycling has never been so beautiful. You just have to get on and discover Italy's most stunning sceneries while pedaling!
---
Health Matters
by Fleur Kinson
Italy is good for your health.
Many factors conspire to give people living in Italy one of the longest life expectancies in the Western world.
But what about Italian healthcare?
Standards are often very high indeed, and medical care is generally free or very low-priced. Fleur Kinson tells you more.
---
2013: propitious year for home buyers?
Where is the Italian housing market going in 2013?
Maybe this is the year you should plan to make your move to Italy!
As a matter of fact, for those who have enough disposal income to consider a second home in the Belpaese for their holidays or retirement, the continuing decline in house prices is undoubtedly a positive incentive to buy your own place in the sun.
Read on for some market insights about the latest going-ons of the peninsula property market.
---
Get your Zen on!
Discover with us the world of sensations the thermal springs create.
Italy is dotted with free top-notch day spa treatments in memsmeric locations where you can truly escape from the buzz of life.
There is no ticket to pay, they are open air and you can visit them any time you want: day or night, winter or summer. Each one is unique in its kind!
Your hardest part? Deciding where in the country you want to start your rejuvenation.
---
Show all news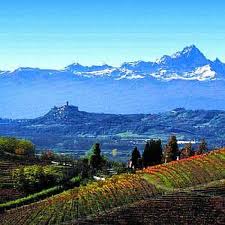 Despite this period of economic turbulences, the potential of the real estate Italy remains huge as it offers well known and tested areas, such as the famous Chianti area or Le Marche, which is the second popular region, followed by Liguria along with Puglia, Abruzzo, Calabria and Lake Como surroundings. At the same time there are plenty of beautiful territories that still need to be discovered by foreigner buyers and where prices are very low, for instance in the Molise region, stretching on the Adriatic Coast. The others are Lunigiana (province of Massa Carrara) and Garfagnana (province of Lucca).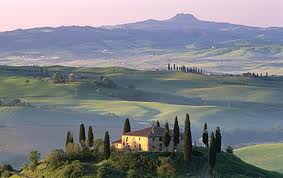 Moreover, as the peninsula hosts two thirds of the historical and artistic heritage sites in the world, it attracts millions of visitors who make it a sought-after investment. In fact many houses for sale are in tourist areas and rented out to pay the mortgage or to pay off the investment made. That is why many realtors after taking the buyers through the purchase process, look after the renting of their homes when they are not used by the owners. Another trend that is becoming ever more popular is to buy old farmhouses, restore them and then open a B&B.
In addition the Bel Paese provides investors with a wealth of different and unique styles to choose from. They go from the most popular stone-built farmhouses ('casolari') in Tuscany, to the yellow brick farmhouses ('case coloniche') in Le Marche, the trullis in Puglia, or the stazzo in Sardinia. Gate-Away.com, the only Italian property portal dedicated solely to foreign users, puts all its efforts in selecting the best estate agents and properties in Italy for sale in order to help you find your dream properties and make the purchase process a much easier experience.