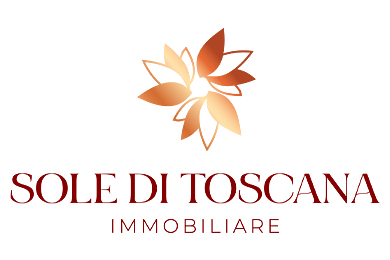 SOLE DI TOSCANA
Via Ansano Landucci 11 Loc. Montefollonico
Torrita Di Siena - Siena
+39 0577 669496 +39 348 7033529
Real Estate Agency Val d'Orcia Tuscany Italy
Real Estate Agency Sole di Toscana
BUY A HOUSE IN TUSCANY
The house is not simply a "box" of stone or brick, it contains our dreams, our suffering, our satisfaction, protects us, it is the place where we live and we love. That's why you choose home is not a simple process administrative but a process that also involves the emotions.
For us it is a pleasure to accompany the client to the final choice. To Have at their side a person competent and professional, making the course of the sale peaceful, pleasant and fun.

Sole di Toscana real estate agency is present on the real estate market of the Province of Siena since 2007, in the heart of Tuscany, where Tuscany means above all a place to live in peace and harmony with the surrounding environments and where we can realize our dream of "home" . The real estate agency is specialized in the sale of villas, farmhouses renovated or to restore, apartments, lofts, farms, wineries, prestigious properties and stately homes, castles and residences in Tuscany and especially in the Crete Senesi, the Val d'Orcia , Valdichiana Siena and Arezzo, Lake Trasimeno with particular attention to Montefollonico Montepulciano, Pienza, Castiglione d'Orcia, San Quirico d'Orcia, Montalcino, Asciano, Cortona and all the other wonderful places around.

Monica: is the owner and founder of the agency, after a diplomaof Technical Institute commercial Arezzo, he joined his father in the family work , an insurance agency. In 2007, however, due to transfer, she has decided to completely change her job and she became a real estate agent to helping its customers to "realize their dreams" in Tuscany.
It 'registered under no. 536 of the role of mediators Agents Business Chamber of Commerce of Siena, and is duly registered association Fimaa of Arezzo.
- See more at: www.soleditoscanaimmobiliare.it/web
SERVICES
The real estate agency Sole di Toscana works exclusively with professional sales charges (with exclusive or non-exclusive) duly signed: this will ensure greater transparency of information.
The services that we offer are:

FOR BUYERS

Looking for the RIGHT house – PROPERTY FINDER
Make appointments and accompany to see the houses
Assistance by professionals related to: legal issues, technical issues, administrative problems, tax problems
Verification of the existence of signs and / or transcripts prejudicial when subscribing to a preliminary contract;
Definition of the process to be followed for the deed
Drafting, assistance and registration preliminary contract
Assistence until the deed

The above and other ancillary services not mentioned - legal, fiscal, administrative, technical ecct - are excluded from the real estate's feed. The fees regarding such benefits must be agreed directly with the professionals who work with the Sole di Toscana real estate agency.
- See more at: www.soleditoscanaimmobiliare.it/web
Properties for sale by SOLE DI TOSCANA
:
44
Search results for: SOLE DI TOSCANA