Agent
PAREDIL snc di Parolo Egidio & C.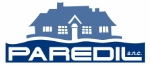 PAREDIL snc di Parolo Egidio & C.
Via al Monteggiolo, 17
Colico - Lecco
+39 0341 940966
The construction companyParedil was founded in 1998 and to date has built more than 150 residential and commercial properties in particular in the Municipality of Colico.

The growth of the company and the guarantee in offering competence, professionalism, passion, seriousness and reliability have allowed us to reach a constant goal: the satisfaction and trust of our customers .
Finding a home is one of the most beautiful and fascinating experiences for this reason we are sure to be able to satisfy our most demanding customers and to guarantee buildings under construction with the issue of bank guarantees for each deposit paid, so as to make the whole process more peaceful. it's pleasant.
The market in recent years has become more selective thanks to the energy certification that warns the buyer of maintenance costs and the related future devaluation (to reduce these risks we recommend low-consumption buildings, at least class "B" Cened).
The building regulations have laid down a road, that of constructing taking into account different aspects: resistance to seismic events, low emissions (environmental respect), energy saving, acoustic insulation and in some cases also air quality and thermal comfort interior of homes.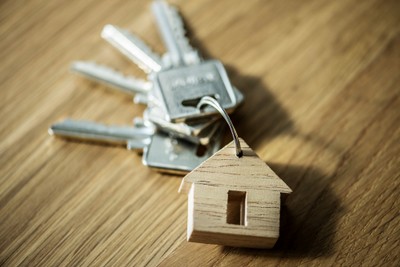 There are construction protocols, such as the passive house (Passivhaus Institut Darmstadt), which allow for the scientific analysis of the numerous details to obtain buildings with very low energy consumption or even zero emissions, performing tests (eg blower doors) that are crucial for obtaining the relative final PassivHaus certification (equivalent to Class "A4" Cened) and therefore an absolute guarantee of excellent performance of the building.
In 2012, Paredil created the first two passive houses in our area, obtaining the related PassivHaus certifications that were handed over to the new owners.
We would like to point out that the European directive n. 31/10 which requires that all newly built buildings from 2020 (for private building) must be built with almost zero emissions.
Taking a look into the future it is clear that to avoid emissions we will have to eliminate combustion, consequently we will use the electric system (with photovoltaic): induction system for the hob, heating / heat pump, controlled ventilation with heat recovery , photovoltaic system, etc. (in the near future the performance of these houses could also satisfy the possible need to recharge electric cars).
The investment must be considered from all points of view, including economic, everyone's hope is to no longer be tied to bills and their sudden and continuous price increases ... the passive house does everything by itself and helps to constantly repay itself in future.
With the unstoppable advance of passive houses, based on the principle of making the most of passive contributions from the sun and internal heat sources (people, appliances, etc.), we can safely think of upgrading it (with photovoltaics) and making it "active" , independently producing more energy than it consumes.
Some of our projects will be presented below. previous achievements.
See you soon.
PAREDIL SNC
Properties for sale by PAREDIL snc di Parolo Egidio & C.
:
2
Search results for: PAREDIL snc di Parolo Egidio & C.