2 bedrooms villa, 500 m²
Mazara del Vallo, Trapani (province)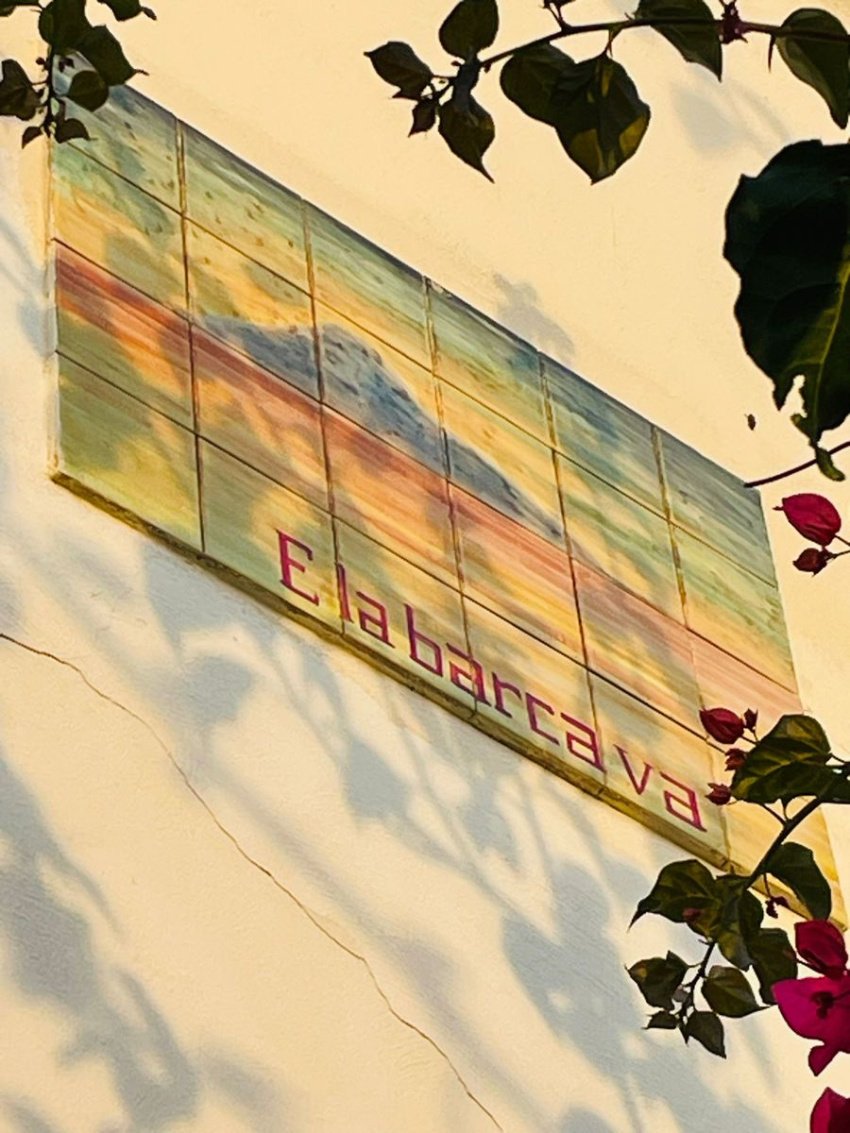 Main Features
garden
terrace
Description
Luxurious bungalow at sea (view of the mediterranean sea), for holidays, permanent residence and wintering,
with a total ground surface of 500 m2, a living area of 150 m2, 5 rooms, fully furnished, living room, SAT-TV room, dining kitchen, 2 bedrooms, 1 bathroom. And a spacious roof terrace!
The house is within 170 meters of the Mediterranean, and about 4 km from Mazara del Vallo (SW) on the coastal road SP38 to Torretta Granitola.

It has been redesigned by us into a modern, luxurious and wheelchair accessible bungalow with all comfort, in view of our old age. It has become a safe and solid house and that is where it derives its value. Living there it has always embraced us, but now it is time for us to return to our homeland for good. The house is completely in order with all necessary permits.

The bungalow is situated in Contrada San Nicola Dragonara, a few kilometers south of and as a hamlet belonging to Mazara del Vallo. Halfway, following the new lungomare from Mazara to the south to Toretta Granitola. This is the zone called Quarara which is slightly elevated and therefore in hot summer relatively fresh.

This part of the coast is preferred by residents for swimming and water sports above the crowdy and more tourist zone Tonnarella, located to the north of Mazara that is at sea level and in summer often and quickly oppressively hot.

The fully furnished house is on a dead end, paved road. So it is quiet except for the sound of the sea.
The easy wheelchair accessible house is completely renovated and rebuilt with new materials and lava rock under the floor against moisture. All external walls are plastered and the colour of the walls and wood shutters are according to regulations. The house is fully double glazed thus in summer it has a constant temperature of about 26 degrees inside and the newly isolated roof terrace protects from moisture and heat.
There are no thresholds in the house and it has two entrances of which the back entrance is also without thresholds.

There are two bedrooms from which the master bedroom is air-conditioned. A wood stove in the living room has sufficient capacity to heat the whole house in the December chill and it works on compressed wood blocks.

The large pleasant dining kitchen has view and access to the backyard. The kitchen is fully equipped including a dishwasher and as an extra an American GE double door fridge and freezer.
Cooking is possible on 1 electric hob and three gas burners. And of course by using the microwave.
The original and fully restored pizza oven in the backyard works fine for baking bread, pizza, preparing oven dishes or roasting meat. For the coffee lover there is an espresso machine and a percolator. There is fresh tap drinking water.

In the immediate environment you will find quite a number of supermarkets of which some of surprisingly high level, a bakerie (open 7 days a week) and almost daily a vegetable and fish market with the most delicious products.
Local vegetable growers sell their products on the market or along the street every day and good, very affordable wine is available at the shops of local wine cooperatives, that are well worth the visit.
The cost of living in this area is considerably lower, up to an estimated 35%.

The spacious bathroom is equipped with user-friendly luxury. Is has two separate sinks, a round shower, toilet and bidet and with space for the washing machine

In the front garden there is a pit with a depth of 17 meters with flushing water, useful for gardening and creating and maintaining your own herb garden. At night, the garden is beautifully lit with solar-powered lamps.
In the backyard (cortile) a drain is laid with possible construction of an extra so called "tiny house" for summer guests and additional storage.

A staircase brings you to the roof terrace (135 m2) from where you have a wonderful panoramic view of land and the mediterrenean. Enjoying there your espresso in the morning or having a spectacular stargazing in the evening and night. With the Sicilian night sky, free of air and light pollution, good binoculars will do. And the neighbour will be happy to switch down the light for a better view.

The house is equipped with a satellite dish and a sufficiently strong Wi-Fi antenna.
And your car, or even two, can be parked safely on your private protected property.

The weather is pleasant until at least the end of October or early November. Right then is the time for the additional maintenance and, if necessary, renewal. With the help of reliable local skilled workers who work for reasonable prices. But there is work and maintenance on the house and the garden all year round. And that will keep you busy in a pleasant way.

And finally, to reassure you, the caretaker has known this house for over 10 year and if you ask him about it, he and his family will continue to do so with pleasure, for you as the new owner.
Details
Villa

Completely restored/Habitable

500 m²

2

1

250 m²

50 m²

E la barca va
Distance from:
Distances are calculated in a straight line
5.6 km

5.1 km - Ospedale Civico "Abele Ajello"

280 m

94.3 km
What's around this property
3.6 km - Pharmacy - Lenzi Valeria

4.3 km - Veterinary - Centro Veterinario "Città di Mazara"
Information about Mazara del Vallo
8 m a.s.l.

274.64 km²

Flatland

51604
Contact Owner
Private Owner
Theodore Van Der Kleij
Via mare del sud 17-19, Mazara Del Vallo, Trapani
31655843165