Agent
Italianhousesforyou del Gruppo Italiancase immobiliare di Chiarella Lucio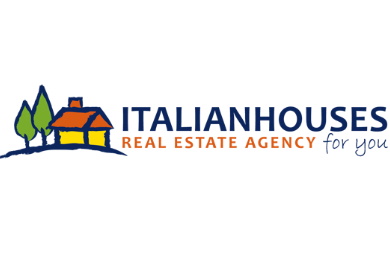 Italianhousesforyou del Gruppo Italiancase immobiliare di Chiarella Lucio
Via Tiburtina Valeria - Km 229,100
Pescara - Pescara
+39 333 2137777
ITALIANHOUSES FOR YOU is a real estate agency based inside the Abruzzo International Airport, in Pescara. We are a qualified team, with well-established experience in the sector, and particularly specialized in sales with foreign customers, both European and international. The know-how acquired with the foreign market has allowed us to extend our package of properties, which includes properties of any type and in the most varied locations (from ruins and farmhouses in the countryside, to apartments by the sea and city center, to buildings and historic houses in the inland towns, agricultural and building land up to modern villas in residential areas).
Our group is enthusiastic and carries out its work in a competitive way but always basing it on important values such as QUALITY, PROFESSIONALISM and RELIABILITY. The expertise acquired over the years allows us to make a careful selection of properties and to present them through our channels in the most faithful way possible, reporting accurate descriptions, high quality photos of the house and its context, as well as floor plans and geo-location. All this translates into one word: TRANSPARENCY.
Our goal is to build customer loyalty and therefore follow him at every stage of the purchase process, including the pre and post-sales phases. First of all, we make sure that the property is salable from an urban, cadastral, material and financial point of view, sensitizing and empowering the seller and, at the same time, laying the foundations for a safe purchase. Our association with FIAP (Italian Federation of Professional Real Estate Agents) is equivalent to a guarantee certificate and is synonymous with seriousness and respect for a code of ethics. In the "SERVICES" section you will find more details on the type of work carried out by our staff.
We are Official Partner of UKEY, a company that boasts the exclusive sale in Italy of some of the most important newly built residential buildings in the most fascinating areas of London.
Properties for sale by Italianhousesforyou del Gruppo Italiancase immobiliare di Chiarella Lucio
:
27
Search results for: Italianhousesforyou del Gruppo Italiancase immobiliare di Chiarella Lucio