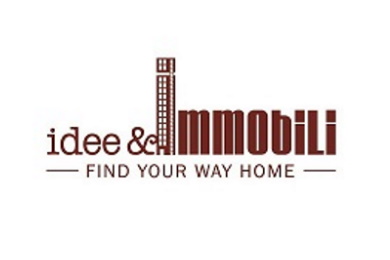 Idee&Immobili Srl
Via Vittorio Alfieri, 3R
Firenze - Firenze
+39 055 414890; +39 338 6632120
IDEE & IMMOBILI Srl is a real estate brokerage and consultancy company that has been operating since 1993 throughout the Tuscan territory. With its offices in Florence (via Vittorio Alfieri 3r / 5r) Sesto Fiorentino (FI) (viale Gramsci 217) and Prato (PO) (via Don Pio vannucchi 12/14), making use of a team of highly qualified professionals, our Agency, deals with real estate brokerage and consultancy for private and institutional clients, companies, commercial chains and operators in the sector, both Italian and international.
We offer a personalized professional service in the analysis and research of historic and prestigious properties, luxurious villas, typical Tuscan farmhouses, tourist / hotel facilities, farms and wineries, exclusive seaside properties, health centers; operating with confidentiality and in total respect of privacy.
Our consultants with dedication and seriousness will assist the client, acting in the most scrupulous respect of all the rules that regulate the brokerage activity described by the Civil Code and by all the special laws on mediation, at every stage of the purchase-sale or of the lease of the property until the conclusion of the deal. We guarantee selected customers, accurate research of the property of your desires, assistance up to the definitive transfer contract (Notarial Deed).
We offer, in addition to a quality service, a real 360-degree consultancy thanks to the collaboration with established:
- Technical Studies and Building Contractors (for: evaluations, appraisals, technical reports, energy performance certificates, urban planning and cadastral practices, amnesties, renovations, conservative renovations, divisions)
- Law and Notary Studies
- Architecture and Interior Design Studies
- Credit Institutions
- International partners in the real estate field
SERVICES
We look for the best property for you
You are looking for the perfect home and we understand this very well: we will take care of carefully evaluating your needs, your tastes and your expectations, to offer you only and only properties that you will fall in love with in no time at all.
Mortgage advice
We always take care to provide complete advice to those who have to buy, also taking care of the financial aspects: in this way it will be possible to offer you real estate solutions that are truly in line with your needs and possibilities, avoiding unpleasant situations.
Real estate insurance
Put aside worries and doubts about the safety of your new home: we will help you take out the best and most advantageous real estate insurance for you, your family and your property.
Properties for sale by Idee&Immobili Srl
:
15
Search results for: Idee&Immobili Srl