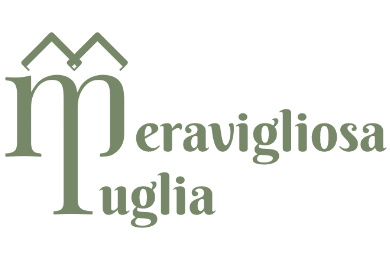 Meravigliosa Puglia
Piazza G. Erriquez, 10
Ostuni - Brindisi
+39 347 1811023
Meravigliosa Puglia is a professional real estate broker serving buyers and sellers that offers a vast range of real estate services and operates throughout the region, mainly in the province of Brindisi.
Meravigliosa Puglia deals with four main activities:
SALE of trulli, apartments, farms, villas, prestigious properties, cottages, land also with approved projects.
Short-term TOURIST RENTALS of houses in historic centers, villas by the sea, villas and trulli with swimming pool.
ORGANIZATION OF EXPERIENCES to make your holidays unforgettable, from boat tours to walks among the ancient olive trees or wonderful cooking classes organized by our Housewives Chefs.
KEYS IN HAND: Construction of new buildings, swimming pools; renovation of farmhouses, antichemasserie, trullara and buildings in historic centers.
SALE
Finding the home of your dreams is a great challenge and what really matters is relying on the right people! Meravigliosa Puglia will accompany you on the journey of finding the right property thanks to decades of experience in the real estate sector. But not only ... Meravigliosa Puglia follows you owners in the path of legal advice and evaluation of the property by expert technicians, deals with sponsorship on all sales channels in Italy and abroad for the search for the perfect buyer.
LEASE
Meravigliosa Puglia organizes your holidays thanks to a wide choice of holiday homes, you will have the opportunity to choose the right property for your needs, from houses in the wonderful villages of Puglia, to villas by the sea or in the countryside, with swimming pool and without, finally, the trulllara, to live a unique and unforgettable experience in this dream region. Meravigliosa Puglia will help you owners to enhance your properties and to look out on the wonderful world of tourist rentals, a great opportunity for collaboration thanks to clear and detailed conditions, pre-established prices and agreed with you, to operate according to the principles of transparency and reliability.
Meravigliosa Puglia deals with the enhancement and sponsorship of all sales channels, OTA, TO and ADV experts, in Italy and abroad, in the field of tourist rentals.
EXPERIENCES
Our goal is to make you discover the Wonderful Puglia ... we organize your stay in the smallest details, we offer a wide range of experiences and on the journey back home you can only dream of your next holiday with us! Every tourist who has passed through these parts can be recognized because he leaves with eyes colored with wonder!
KEYS IN HAND
Competence and passion are our strengths! Brick by brick we build and rebuild your dreams! Our Masters with over thirty years of experience will take care of building or renovating your properties. They will build or renovate villas, swimming pools, trulli, farms, old farmhouses and buildings of any type. Our partner company, operating in the construction field for over twenty years, Edil Industry srl, will take care of all activities: design and construction ; interior and exterior renovation; construction of swimming pools, patios; reconstruction and recovery of old farmhouses, trulli and vaulted ceilings thanks to our trullari masters, renewal or creation from scratch of the plumbing and electrical systems; it poses in work of pavings.
Properties for sale by Meravigliosa Puglia
:
16
Search results for: Meravigliosa Puglia