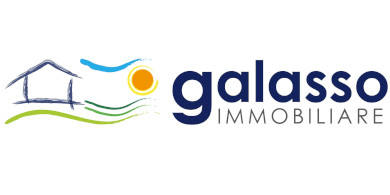 Galasso Immobiliare
Via Marconi 18/c
AGNONE - Isernia
+39 0865 779941; +39 335 7060157
GALASSO REALTY is the brokerage company for you In Agnone. Born as a company directed almost exclusively to the residential sector it has, over the years, expanded its area of operation, gaining experience and skills in all that pertains to the real estate. Supported by experts in the design, construction and legal fields, GALASSO REALTY has developed advisory and financing services to provide a complete and reliable service to those who want to sell, buy, lease, or conduct a property.
Today GALASSO REALTY is your real estate partner in Agnone and supports you in:

SALE OF REAL ESTATE
RENT A PROPERTY
REAL ESTATE APPRAISAL
ADMINISTRATION OF CONDOMINIUMS
MANAGEMENT OF HOUSES AND FARMS
RENTAL OF PURCHASED PROPERTY
CONTACT US!
The portfolio of GALASSO REALTY keeps growing. We evaluate properties of all types and location, in the mountains of Molise as well as along the Adriatic coast between Abruzzo and Molise.
Trust Galasso Realty for your real estate in Molise, both at sea and in the mountains.
Properties for sale by Galasso Immobiliare
:
48
Search results for: Galasso Immobiliare