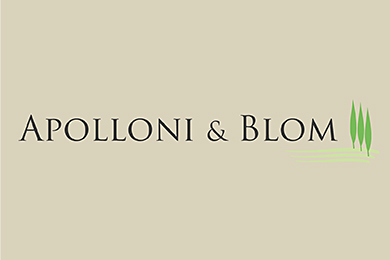 APOLLONI & BLOM SRL
Via di Gracciano, 16
Montepulciano - Siena
+39 0578 298036 +39 339 7104276
Buy a Property in Italy Tuscany, Umbria, Liguria…
We present to you selected houses and apartments in Tuscany, Umbria, Liguria and other regions. We live here ourselves, and can quickly take you through the sales process, and into the Italian life.
In our team you will find building surveyors, architects, real estate lawyers, accountants, bank contacts, gardeners, wineproducers, restaurant-owners and lettings. All work and live onsite in Tuscany and Umbria, and are familiar with the local culture. Maybe you just want to celebrate your holidays the Italian way, or even start a business in Tuscany or Umbria …
We look on your behalf for houses and apartments in all price ranges. On the coast or inland. Out in the countryside, or in small towns and villages. With or without swimming pool. We also show you vineyards and olive plantations. Or maybe a ruin with potential to restore? Please call or send an email with your request, and you will receive a number of proposals for evaluation.
Our services
We help you negotiate the price of the property.
We offer you help from our team of consultants: building engineer, architect, gardener, real estate lawyer, accountant, bank contacts.
We register a Codice Fiscale for you, the Italian fiscal number, mandatory when buying a house, car, electricity bill, gas bill, etc.
We help you establish a bank account in an Italian bank. We trace land survey documents.
We set up an appointment with a notary for you. The notary is independent, and is registered under Italian law. The notary checks that the property has the correct Land Registry details, that the ownership is correct, and that any easements are correct. The notary prepares the sales contract, and records it with the authorities.
By law, the notary read the entire contract to the selling and buying parties, who subsequently sign. A witness is present. If any party does not speak Italian, the contract is translated into English. The contract may in some cases contain many attachments, and it can sometimes be more convenient to give a proxy to an Italian-speaking, that translates the contract at the Notary, and then signs for you.
We also arrange:
Registration of gas connection
Registration of water supply
Registration of electricity supply
Connection of telephone, Internet
Help with the establishment of direct debit for payment of gas, electricity and water
After the purchase, we offer:
Supervision of the property when you are away
Lettings/rental of the property
We can also arrange events for friends and family:
Cooking Course
Wine Tasting
Assist in the olive picking (in November)
Assist in winemaking (September)
Horse Riding
Hunting
Sailing
OUR MAIN OFFICES are located IN:
TUSCANY – Montepulciano:
53045 – Via di Voltaia nel Corso, 23 (Siena)
Tel.: +39 0578 717016
Laura Valdambrini cell.: +39 339 7104276
info@apolloniblom.com
TUSCANY – Castellina in Chianti:
53011 – Vicolo della Rocca 1 e 5 (Siena)
Tel.: +39 0577 741430
Laura Valdambrini cell.: +39 339 7104276
info@apolloniblom.com
TUSCANY – Pienza:
53026 – Via Dogali, 11 (Siena)
Tel.: +39 0578 748010
Mario Vultaggio cell.: +39 393 9446700
info@apolloniblom.com
TUSCANY – Cetona:
53040 – Piazza Giuseppe Garibaldi n. 61, (Siena)
Tel.: +39 0578 238000
Laura Valdambrini cell.: +39 339 7104276
info@apolloniblom.com
LIGURIA – Santa Margherita Ligure:
16038 – Via Tommaso Bottaro, 12 (Genova)
Tel.: +39 0185 287165
Nicolò D'Amelio cell.: +39 346 516 0450
santa@apolloniblom.com
UMBRIA – Città della Pieve:
06062 – Via Vannucci, 95 (Perugia)
Tel.: +39 0578 298036
info@apolloniblom.com
WhatsApp:+39 339 7104276 Phone:+39 0578 717016

Open 7/7 Days: Mon-Sun 9.00 am - 9.00 pm
Properties for sale by APOLLONI & BLOM SRL
:
546
Search results for: APOLLONI & BLOM SRL