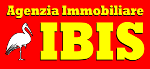 AGENZIA IMMOBILIARE IBIS
VIA LUNGOMARE, 171
ARMA DI TAGGIA - IMPERIA
+39 0184 478237
Agenzia Immobiliare IBIS - Arma di Taggia
Thomas Wallin, owner of Realty IBIS was born in Sweden in 1967 and spent his youth near Gothenburg.
In 1989 he graduated in Economics at the University of Gothenburg. In 1990 he met the woman of his life: Elisa and she led him to move to Italy.
In 1993 they opened up a residence called "Ibis appartamenti per le vacanze". Since 1997, after getting the license as a hotel director, he becomes responsible for the accommodation.
In 2004 Thomas decided to take the course as an agent of mediation in business. 2005 he managed to graduate and he opened up on the Promenade at Arma di Taggia.
In his spare time he enjoys playing tennis and skiing, the area is ideal for these sports. Along the Riviera, the climate is mild throughout the year and it is only an hour 's drive from the ski resorts of Limone Piemonte!".
SWE
Agenzia Immobiliare IBIS - Arma di Taggia
Thomas Wallin är ansvarig för mäklarfirman Ibis. Ursprungligen kommer han från Lerums kommun, strax öster om Göteborg.
På mitten av 80-talet påbörjade han Förvaltningslinjen vid Göteborgs Universitet och 1989 tog han sin examen. Året efter lärde han känna sitt livs kärlek; Elisa och hon fick honom till att bosätta sig här på den Italienska Rivieran.
1993 öppnade de gemensamt ett lägenhetshotell; Ibis Appartamenti per le Vacanze som de drev tillsammans.
Efter flera år inom hotellbranchen beslutade Thomas att omskola sig till italiensk fastighetsmäklare och 2004 påbörjade han den obligatoriska utbildningen. 2005 klarade han examen och samma år öppnade han "Agenzia Immobiliare IBIS" på Arma di Taggias strandpromenad.
Thomas har framför allt två hobbies; tennis och utförsåkning. Rivieran passar utmärkt för dessa sporter; området har Italiens bästa klimat och det är bara en dryg timmes bilresa upp till skidorten Limone Piemonte!
Agenzia Immobiliare IBIS
Thomas Wallin - Bachelor of Science in Public Administration
Mäklarlicens n° 1553, CCIAA-Imperia
N° 122686 R.I. CCIAA- Imperia
Properties for sale by AGENZIA IMMOBILIARE IBIS
:
76
Search results for: AGENZIA IMMOBILIARE IBIS