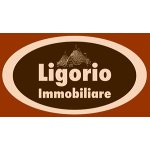 LIGORIO IMMOBILIARE
Via Ettore Tagliaferro, 14
San Michele Salentino - Brindisi
+39 0831 964273
We carry out the activity of real estate mediation for over 20 years, in the area of the province, territory of "The Trulli" and "The coves".
Between sea and hills, surrounded by century old olive trees, at a small distance from the lower and jagged Adriatic coast, in the cleanest of with a lot of sandy beaches which are suitable for all demands ; we'll introduce our territories and our beauties.
This has allowed us to mature a remarkable professional experience and to acquire a great knowledge of the territory.
Our partnership with the FIAIP (Italian Federation of Professional Real estate Agents) allows us to cooperate with more than 7,000 Real estate Agency in and abroad, offering our clients a guarantee of seriousness, professionalism and competence. We carefully listen to your requisites in order to guarantee a quality response based on detailed and efficient checks on every aspect of the property, such as making sure that all legal requirements are met. We pay also particular attention to verify that the locations are unspoilt, beautiful, easy to access, peaceful and free from visual and electromagnetic pollution.
We at "Ligorio Immobiliare" only accept those properties that pass our quality control procedure.
Properties for sale by LIGORIO IMMOBILIARE
:
102
Search results for: LIGORIO IMMOBILIARE