Immobiliare Menaggio
Via Mazzini, 1/3
Menaggio - Como
+39 0344 30167
Immobiliare Menaggio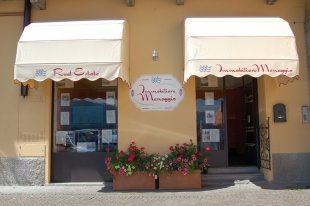 IMMOBILIARE MENAGGIO is a real estate agency located in Menaggio, in the West side of the Lake, is specialized in properties on Lake Como and the Italian part of the Lugano Lake. We offer an unique service regarding the purchase of the properties in this fantastic area of Italy, you can choose among different solutions, from independent villas to apartments with garden or terrace, from a permanent home to an holiday apartment. We also arrange and offer a complete service for the rental of the properties.

We assist our clients from the first contact until the Notary Act and, if the client wishes, also after the completion until they are accustomed in Italy.

In Italy all the Real Estate Agencies must have a special license to work in this field, all the members of Immobiliare Menaggio have this special license and will be more than happy to show to our clients.

We have been working in this field since 1995, and, with the 2 offices, one in Menaggio and one in Porlezza, we cover a big part of the Region up to the Swiss border. English speaking team. Once you see the Lakes, you will fall in love.
Properties for sale by Immobiliare Menaggio
:
90
Search results for: Immobiliare Menaggio