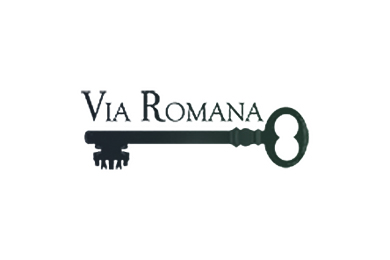 Via Romana Srls
Via Pio Spaccamela, 4
Arpino - Frosinone
+39 347 542 2217
Via Romana Srls is an Italian-owned company owned by a British/Australian accountant and her photographer daughter, and offers a package of services to facilitate all aspects of the purchase and renovation of Italian properties by overseas clients. The Via Romana team works in collaboration with a number of fully licensed Italian real estate agencies including Agenzia Immobiliare Case & Casali, Cinelli Immobiliare and the MSL Elite Group of Rome.
The Real Estate Agency Case & Casali is represented by Mr. Ciro Tomei. Mr. Tomei has been enrolled in the register of real estate agents at the Chamber of Commerce of Frosinone, Lazio, since 2007 and has extensive experience in international marketing in the Italian real estate sector.
The Cinelli Immobiliare Agency aims to locate unique buildings in exceptional locations in the beautiful Ciociaria region, including flats, historic houses, villas, palazzi and farmhouses, some of which have already been renovated, others to be restored. The Agenzia Cinelli Immobiliare offers a reliable and complete restoration service focused on the appropriate use of original materials, such as stone, wood and wrought iron, drawing on over 40 years' experience in the restoration sector of the partner company Cinelli Claudio Restorations and its technical department, directed by Engineer Valentina Cinelli.
Properties for sale by Via Romana Srls
:
71
Search results for: Via Romana Srls