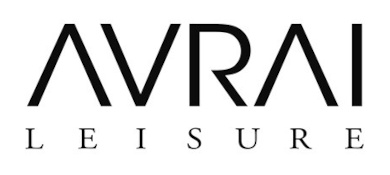 AVRAI LEISURE

Bergamo - Bergamo
The Avrai Leisure World
Experience and specialization
Avrai Leisure is a highly specialised real estate consultancy company with more than 10 years' experience in supporting operators, investors and real estate agents located in Italy who wish to position their properties at an international level.
Avrai Leisure provides its clients with an excellent and integrated service that ranges from environmental analysis and choice of the most attractive and promising locations, to the definition or upgrading of design and architecture of individual real estate initiatives, up to the launch of advertising with consequent management of all commercial and operational phases.
Avrai avails itself of the collaboration of a tested team of specialists and professionals in their respective fields and relies on a network of real estate agency partners with whom it is linked by solid relationships in Italy and abroad.

Its mission: to bring Made in Italy excellence to the highest levels of international appreciation by representing - through unilateral and exclusive mandates, corporate participations and/or joint ventures - a carefully selected basket of protagonists of real estate in Italy.

Its objective: to satisfy the Client in terms of return on investment. To this end, rigorous parameters of geographical position, environmental context, design services and commercial performance filter the proposals, guaranteeing a catalogue of residential solutions and hospitality resorts with high sales potential.

Its strength: only 4% of the market's real estate offers are covered by the Avrai Leisure proposal. A selective volume permitted by the profound experience of local markets and a great competence in investment dynamics. A "global" professionalism that promotes the offer in a minute way throughout Europe and many other countries around the world to consolidate more and more qualified partnerships with Investors and Clients.
Company Info
The international structure
Avrai Leisure is based in Bergamo, a medieval city the historic centre of which, Città Alta, is completely surrounded by Venetian walls erected in the sixteenth century. Today the crossroads of tourists from all over the world, Bergamo is a caring custodian of history, culture and art. Every night at 10 o'clock, one hundred strokes of the "Torre Civica", "Il Campanone", still celebrate the ancient closing of the ramparts as a reminder of the contemporaneity of the past.
The spirit of Avrai Leisure is international: open and sociable to create relationships, loyal and reliable to consolidate them. Today 12 partners, from Europe to North America and the Middle East, spread the differentiating values of the Avrai Leisure proposal. Authorized and exclusive, it is they who, throughout the world, locally transfer the best customer care, made of experience, clarity and sincere passion.
Properties for sale by AVRAI LEISURE
:
11
Search results for: AVRAI LEISURE