Agent
ABRUZZO COUNTRY HOUSES di Vincenzo Croce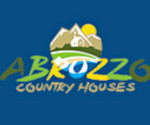 ABRUZZO COUNTRY HOUSES di Vincenzo Croce
Via Tevere, 41/E
Elice - Pescara
+39 349 2753034
Ours is a long history of competence, professionalism, seriousness, transparency and reliability. For many years we have been a qualified and authorized real estate agency, which works with both the Italian and international market. The experience gained, the professional growth, the business activity concluded with hundreds of satisfied customers testify to a consolidated success. Over time, we have managed to create a team of highly specialized personnel. We carry out our work with passion, enthusiasm and perseverance. This is our philosophy that we put into practice every day. We take the needs of our customers to heart and we try to find the solution that meets their wishes in every little detail. They say that sometimes we manage to go even beyond their dreams. We will be with you from the beginning, we will follow you step by step in the careful search of the property that best suits your needs.
We will accompany you throughout the buying process. After the purchase, we will give you the best possible assistance in the management of your property. Even when you aren't here: we will take the utmost care of your property and update you with regular reports.
We, who live and work in this beautiful and wonderful region, offer the opportunity for anyone to enjoy this privilege: ... ... "living in Abruzzo".
... our only goal: to make your purchase an unforgettable moment of pleasure and relaxation, with the guarantee of a safe and certain purchase.
Properties for sale by ABRUZZO COUNTRY HOUSES di Vincenzo Croce
:
66
Search results for: ABRUZZO COUNTRY HOUSES di Vincenzo Croce