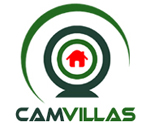 CAMVILLAS
Via della Pace, 40
Sarzana - La Spezia
+39 0187 421499
WHO WE ARE
We are real estate agents with years of professional experience behind them and all of them are profound connoisseurs of the territories in which we carry out our business independently.
CASEALSOLE is the tool with which we not only promote the real estate properties that are entrusted to us for sale, but also communicate to the world the beauty of the area that surrounds us with its excellence.
We take on the task of making people perceive the territories in which we operate as real " habitats ": unique environments for their specificity, for their history, culture, ancient traditions, and where it is still possible to live in the truest Italianness and sincere much sought after and known in the world as Italian Lifestyle .
With CASEALSOLE we real estate agents make a group but also a team game. We put our professionalism into play to help enhance our territories and thus increase the attracting force towards real estate investments from abroad.
We are ready for the challenge on the global market but strongly convinced that the strengths of our territories represent a competitive advantage towards anyone in the world
Properties for sale by CAMVILLAS
:
75
Search results for: CAMVILLAS