Agent
Immobiliare Giacomini Mara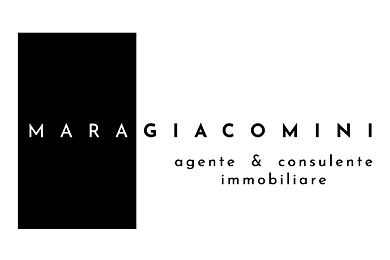 Immobiliare Giacomini Mara
Via Europa, 16
Vittorio Veneto - Treviso
+39 0438 686407; +39 370 3173367
WELCOME TO OUR ESTATE AGENCY

Thanks to the wealth of experience that Mara Giacomini estate agency has gain over many years working
as both an estate agent and consultant, we are able to offer you a complete end-to-end service in which
you will have the peace of mind that you are fully protected throughout your journey with us.
Our real estate consultancy serves both buyers and sellers and customer service sits at the heart of what
we do, providing you with our expert property knowledge in order to get you the best deal possible.

Professionalism, competence, transparency and precision are our core company
beliefs.

We specialise not only in the mediation of sales and lettings for residential and commercial
properties, but beyond this our agents facilitate the construction and renovation, working
alongside professional and experienced real-estate partners to prepare all of the necessary
documentation for you.
Our partners include: notaries, lawyers, contractors, engineers, architects and surveyors
whom we can introduce you to, in order to manage all of your paperwork: municipal,
cadastral, registrations to the Revenue Agency, estimates, valuations and appraisals.
In addition, we aim to provide cutting edge advertising and promotional support to you
across a variety of marketing channels.
We offer a very high level of professional service, check in regularly with you, holding your
hand every step of the way.

Since 2012, "Mara Giacomini estate agency" has been part of "Gruppo Immobiliari di Marca",
consisting in 12 agencies in the area that all operate in synergy. This enables them to
increase your presence in the market and provide a very high quality of service, whilst you
need only liaise with one agent for all of your property requirements at no additional fee.

Mara Giacomini is not only the owner of "Mara Giacomini estate agency", but she also
operates as Sales Manager for the Construction Companies P.E.F. s.r.l. and
IMMOBILIARE AZZURRA s.r.l. benchmark in the province of Treviso, for the
construction and renovation of residentials buildings, enabling smoother property
transactions.
In addition, Mara Giacomini is a partner of the law firm "Maria Bruschi", based in
Vittorio Veneto, where she deals with real estate consultancy.

The agency can also offers financial assistance for home purchases via professionals in the
industry who are qualified to offer services for customers who require mortgage benefits for
the purchase of properties.
Thought the mortgage application phases, the agency supports customers at a consultant
level with all documentation, including investment advice.
There are several solutions for obtaining a home loan and the agency can follow every phase
from the initial documentation to the disbursement of the mortgage, thanks to the excellent
relationships with various credit institutions in the area.

We also offer the best modern and classic interior furnishing solutions, ready to satisfy the
most diverse needs and tastes. We are partners of local companies where you will find a
selection of items with an innovative and contemporary design: quality furniture and
furnishing accessories from the best brands made by the most established and reliable
companies in the industry. Our partner architects will advise you to find the right solution to
your needs.
Properties for sale by Immobiliare Giacomini Mara
:
29
Search results for: Immobiliare Giacomini Mara