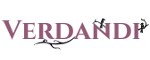 Verdandi S.A.S.
Voc. Casaine Basse 43
Todi - Perugia

Verdandi S.A.S. is a new company by experienced people who think the real estate business in Umbria is ready to be taken to the next level. Connected to a new website which will provide our clients with what they are looking for, we have created an up-to-date presence on the internet. With knowledge of the global markets, habit and procedures as well as the local background, with an in-house geometra and engineer our team is ready to face any challenge. Whether we are talking about buying, selling, renovating, construction or consultancy our approach is the same. Transparency, knowledge, no-nonsense, business minded but all with a high level of humanity. We understand changing property, lifestyle or culture is not always easy and aim to make it a pleasant experience for everyone involved.
Verdandi S.A.S. shares its crew with Renovating in Umbria S.R.L. to guarantee buyers who would like to renovate of construct with a complete package from finding the right site to handing over the key. We have great references and portfolio to support our claims.
Properties for sale by Verdandi S.A.S.
:
35
Search results for: Verdandi S.A.S.