Our team matters for us here at Gate-away.com but by taking care of their well-being and happiness we also try to improve the organization's identity as an interesting and appealing place to work for employees and to work with for customers.

In order to make our employees happy, so that they are also more willing and ready to interact positively with you, we try to improve various aspects of their life while working:
▪️ a peaceful working environment
▪️ their own job satisfaction
▪️ a positive relationship with the company leadership
▪️ the right work/life balance

Among the various activities aimed at the well-being of the group, and one of the first we introduced even before the pandemic, is Pilates time.
Free live stream Pilates classes for you
Now we have decided to go even further: we'd like to involve you in our weekly Pilates classes. Will you join us?
Italian real estate agents will also take the classes with us and with you.
SAVE THE DATE!
Thursday 12 May at 1:10 pm (CEST)
Thursday 19 May at 1:10 pm (CEST)
Tuesday, 26 May at 1:10 pm (CEST)
⇨ All you need to is log on to our YouTube channel (Pilates with Gate-away.com playlist) from your home or office at those times to follow us and take Pilates classes with us and with our fantastic Pilates teacher, Johana Pružincová from JP Pilates.
You will find 3 videos, activate the reminder on each video to receive a notification before the live broadcast starts.
Dress comfortably. Also take a mat or towel with you for the exercises on the floor.
We wait for you!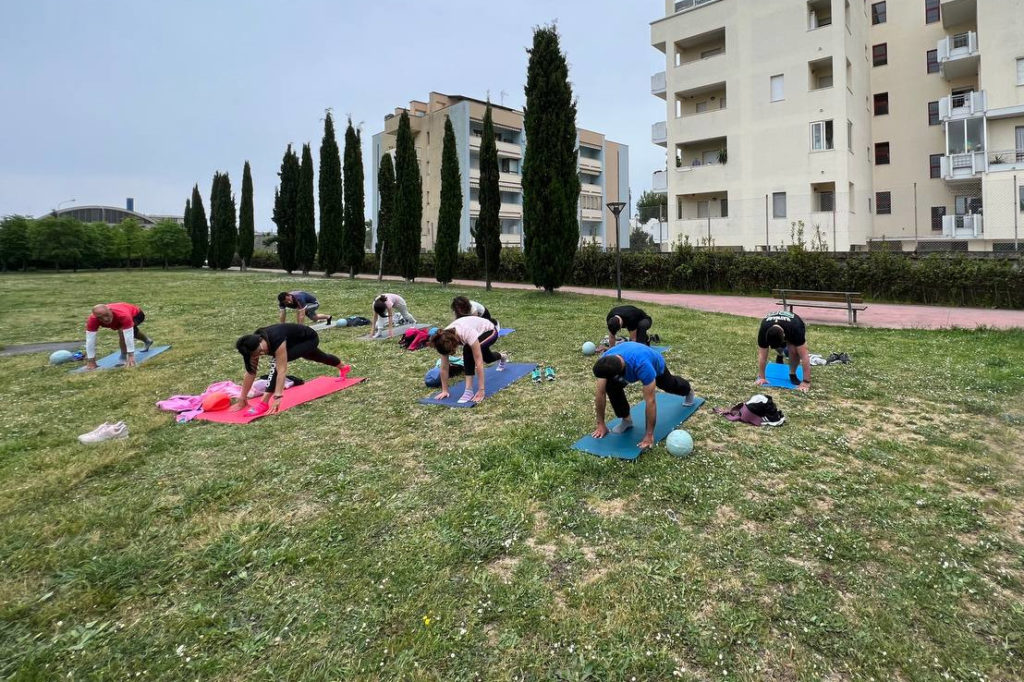 How Pilates Can Improve Your Physical and Mental Wellness
Why Pilates and why join us.
We will meet all together, even if virtually, with international would-be buyers in Italy like you and Italian estate agents.
Lessons will be in English and Italian, so you'll be able to learn new terms in Italian while working out. A new study reports that matching these two activities can amplify people's ability to memorize, retain and understand new vocabulary.
Did you know that Pilates sessions can improve your physical and mental wellness?
Pilates is a great way to improve your physical fitness. The exercises help to strengthen and tone the body, while also improving flexibility and posture. It can also help to prevent injuries, as the movements help to build up core strength.
The breathing exercises and focus on the mind-body connection help to reduce stress and promote relaxation. This can lead to improved concentration, increased energy levels, and better sleep.
Pilates sessions can also help to improve teamwork. The focus on communication and working together towards a common goal can help to build trust and cooperation between colleagues. If you are looking for a way to improve your working environment, Pilates is a great choice!
So what are you waiting for? Get started with our free live stream Pilates classes from May 12 on! Your body and mind will thank you!
Will you join us? Let us know in comments below.