Italy is so full of inspiring places that it is difficult to decide where to buy a property.
If you still don't know where to look for your ideal home in Italy, head to Puglia. Many overseas buyers are already doing so. Why?
Because it gathers history and stunning landscapes, good food and countless charming hamlets, but also real estates which are quite unique in the world like trulli and lamie at very affordable prices. So hurry up before all the good bargains are gone!
Property investment trends in Puglia
Gate-away.com data analyzing the first four months of 2022 show that the majority of people from all over the world who'd like to invest in properties in Puglia are from USA: +6.7% of enquiries received through the portal for housing solutions for sale in the region compared to the same period in 2021. Brits are in second position (+1.36%) and they are followed by Germans (+11.54%).
Interest for the heel of Italy from American buyers could grow even further, also driven by the promotional campaign of the Puglia Region now in progress in The New York Times.
According to the CEO of Gate-away.com Simone Rossi, in fact, the campaign – "Puglia, Unexpected Italy" – created by Pugliapromozione in the famous American newspaper will contribute to increase the interest and the arrival of many tourists to the territory as well as their demand for second homes there.
"Based on our decades of experience in the sector," says Rossi, "the promotional campaign will attract even more attention from Americans. Those who buy in Italy generally choose to buy a house not only for the architectural features of the property. If they decide to move periodically or permanently to Italy, it is because they are impressed by the identity and authenticity of a particular area, by nature, by the food and wine and by the typical slowness of the historic villages. These are all attractions that Puglia is promoting in the New York Times."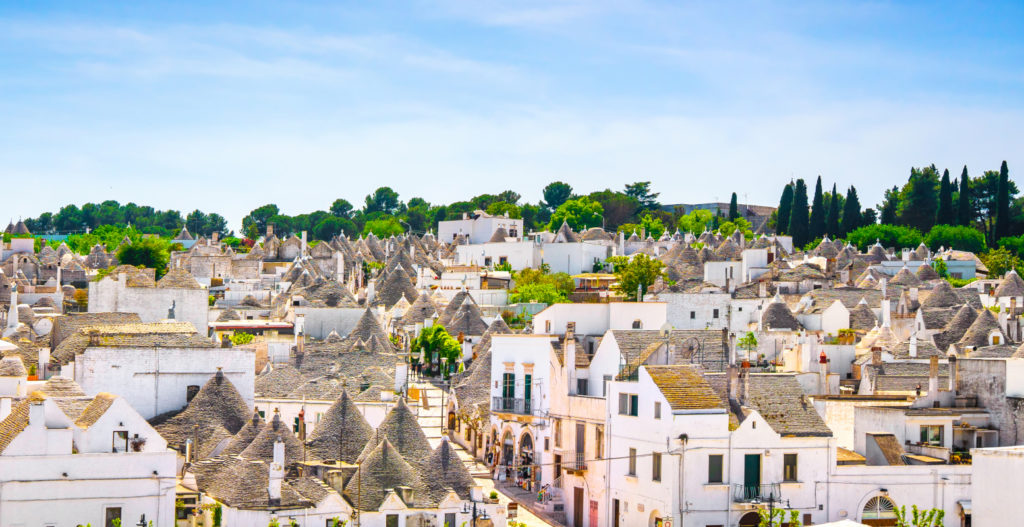 Salento area of Puglia: boom in requests
Until a few years ago non-Italian buyers were mainly interested in the Itria Valley area of Puglia, but now Salento is attracting the majority of requests from abroad that are 53.44% of all enquiries received for Puglia in the first months of 2022 according to Gate-away.com statistics. While those for Itria Valley are 37.6%.
On the whole Salento has grown by +256.35% compared to the same period in 2021.
The attractiveness of Salento is also confirmed by the ranking of the Apulian provinces:
Brindisi (53.95% of all enquiries received for Puglia)
Lecce (24.28%)
Bari (10.4%)
Taranto (8.96%)
Foggia (1.95%)
Barletta-Andria-Trani (0.46%)
This is the list of the most requested towns in the Salento area:
Carovigno (21.63%)
San Vito dei Normanni (14.94%)
Salve (8.17%)
Brindisi, the provincial capital (4%)
Castrignano del Capo (3.91%)
The most requested properties in Puglia
Overseas buyers in Puglia are mainly looking for detached houses: 92.66% including 35.38% of requests for villas and 18.25% for trulli.
The average property value is 350,906 euro and most of the searches are for housing solutions which are immediately habitable (59.94%) and measuring over 120 square meters. They should have at least three rooms (48.14%) and garden (58.26%) or/and land (56.59%). A 24.84% of enquiries are for properties with swimming pools.
Are you also looking in Puglia?