Gate-away.com has created a new charity project this month of May, which is called 'Bike Away', and we ask you to support us in this new adventure. 
A bike journey through Italy: real estate and charity 
The estate agent Gianluca Santacatterina will ride throughout Italy for a total of nearly 2,000 km with his bicycle for Gate-away.com with two main purposes:
Show you the beauty of the most famous and the lesser known corners of Italy. So follow our Instagram stories to follow us in this journey that will start on May 3 from Verona till May 26 when he will arrive in San Benedetto del Tronto (Le Marche region). 
Meet estate agents along the way in order to help them to better know the international buyers' market in Italy, so they can offer you more housing solutions but also a better service. He also will try to raise funds among them in favour of the Fondazione Città della Speranza, which is an Italian excellence and a worldwide reference point for paediatric oncological research.
How to help us supporting Fondazione Città della Speranza
Fondazione Città della Speranza is a non-profit organisation located in Veneto region of Italy and founded by local entrepreneurs whose mission was to create in Italy a centre of excellence in paediatric research for children from all over the world.
Today, after 30 years, Fondazione Città della Speranza has become a reference point for the research and for the formulation of early diagnoses in the onco-haematological field, for the identification of innovative therapies and cures for children thanks to a team of researchers that is mainly made up of women.
We need your help! Click here to donate to Fondazione Città della Speranza.
On our side, we will donate 5% of our turnover of May.
Who is Gianluca Santacatterina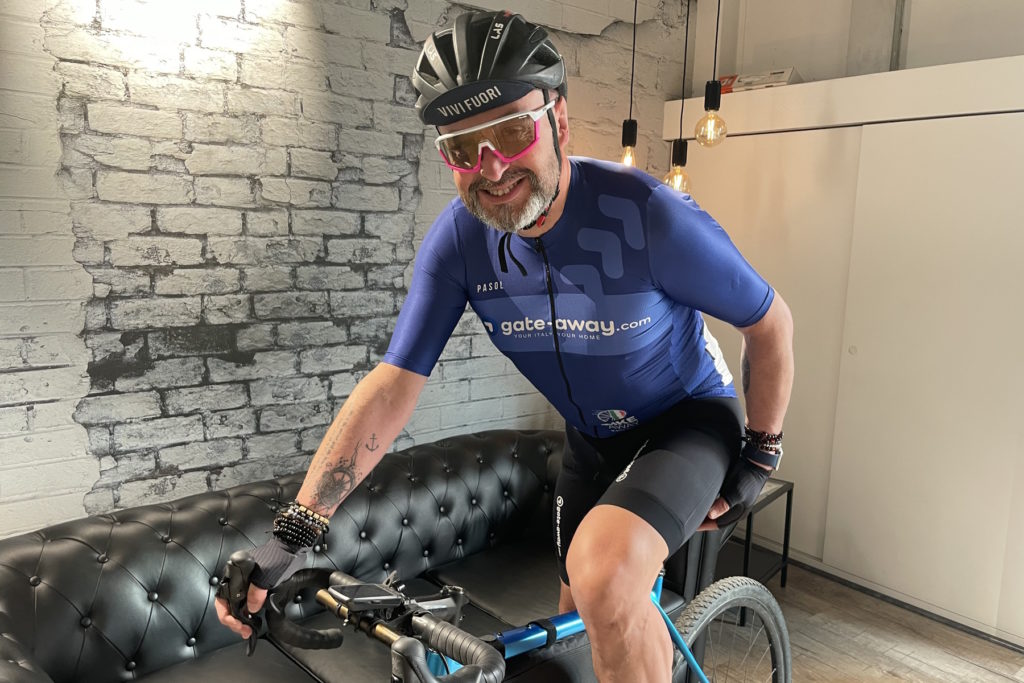 Gianluca Santacatterina got on his bicycle after he had a pacemaker implanted a few years ago and he pedals to support charitable initiatives.
Will you support Gate-away.com and Gianluca in this adventure? Every donation, even the smallest, will help us reach our goal.
Together we can make a difference and give a better future to sick children and their families all over the world.