Have you ever considered the Rimini area as your second home in Italy?
Rimini is the biggest beach resort in the Emilia Romagna region, on the Adriatic side of Italy, which is the east side. It's a very sought-after destination by both Italian and international tourists.
The town itself offers an impressive nine miles of beaches but it is much more than this. As a matter of fact the old town centre, about a 15-minute walk inland, has many interesting historic sights too. 
Rimini is also well known for its many great restaurants and especially an energetic nightlife.
Yet its surrounding area, characterized by rolling hills and historic destinations but also by other well known sea towns, is definitely worth a visit. 
Find out more about this corner of Italy with the help of Giacomo Piergentili − the estate agent specialized in properties for sale in Rimini and surroundings, and founder of Giacomo Piergentili Servizi Immobiliari estate agency − that we have chosen among those advertising on Gate-away.com.
Who's Giacomo? Watch the video. 
What to see in Rimini & surroundings
Rimini is mainly famous overseas for their long sandy beaches (and the hospitality of its people, of course!). But there's so much more than this.
These are the main sights that Giacomo Piergentili recommends you to visit when in the area:
Riviera Romagnola — the famous stretch of sandy beaches including the town of Rimini but also other well-known sea resorts like Riccione, Bellaria Igea Marina and Cattolica.
Rimini harbor 
Tiberius bridge (Rimini old town centre) 
Ravenna mosaics 
San Leo castle 
Watch the video with the must-see places in Rimini & surroundings. 
Can't-miss Italian dishes to taste when in the Rimini area
True Romagna tradition is for earthy dishes, and among all of them we have the piadina — soft and fluffy Italian flatbread that can be filled with anything you like from cured meats, cheese and grilled veggies — and the homemade pasta such as cappelletti or passatelli in broth, tagliatelle with meat sauce and stewed cockerel. 
As desserts, mascarpone cream is king over all. 
Seafood cuisine is also delicious and focuses on fish from the Adriatic Sea, so anchovies (called saraghine), clams, mussels, squid, cuttlefish, shrimp and mackerel. 
Discover the top Italian dishes to eat in Rimini and surroundings in this video. 
What you can buy as your second home in Rimini and surroundings
According to Giacomo Piergentili the most common kind of properties that you can find in the area are apartments close to the sea, which are ideal to enjoy beach and nightlife.
Seafront apartment in Misano Adriatico – €235,000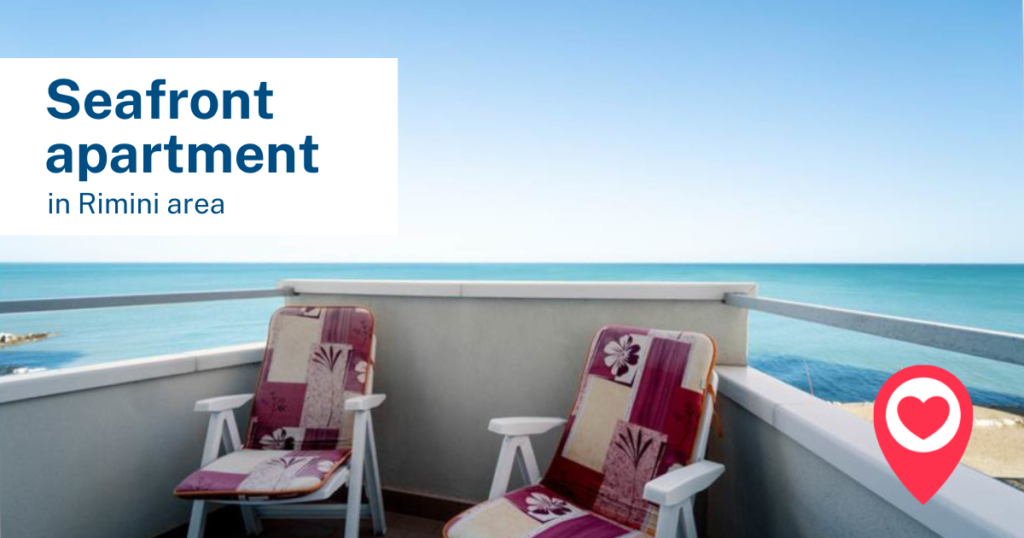 It's a two-bedroom apartment situated just 30 m from the sandy beach of Misano Adriatico, which is a lovely sea resort located only a few minutes from the main town of Rimini.
More details about this property for sale managed by Giacomo Piergentili Servizi immobiliari. 
Detached house on the hills of Rimini
Alternatively you can move just a little more inland, on its rolling hills enjoying beautiful panoramas of the Riviera Romagnola, for a slow-paced life. Here you can find many detached housing solutions like this one: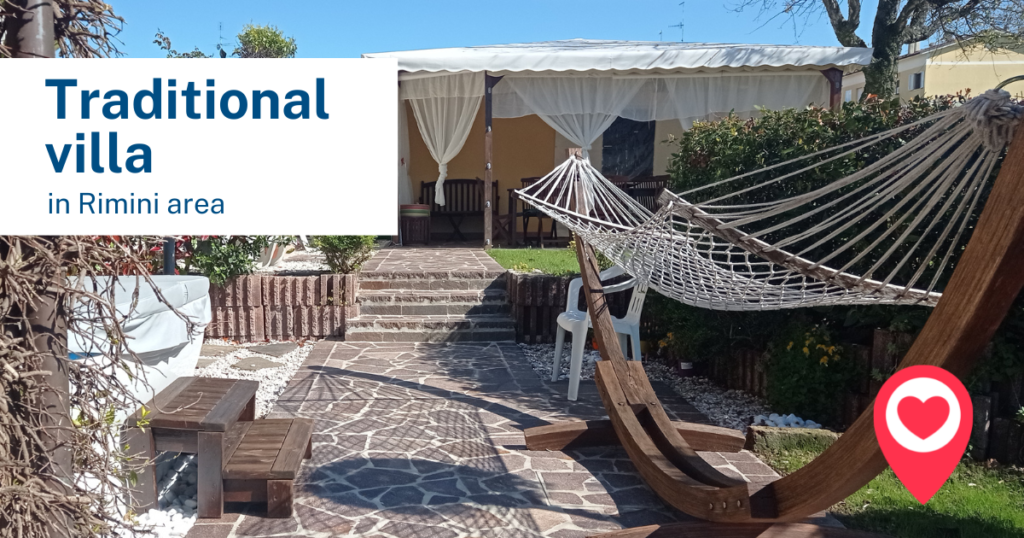 This is a villa set on the hills just a few kms from the coastline with a wonderful garden. It enjoys complete privacy and sea view. Click here to find out more. 
Keep following our next #mycornerofitaly episodes.