This week we explored another 'corner of Italy' which is the Valbrevenna area of Liguria. Have you ever heard about it?
If you missed the first episodes of #mycornerofitaly campaign, click here to discover the Rimini area.
Valbrevenna is a perfect destination as your second home in Italy if:
you want to live a slow-paced life
you love nature
you like hiking and biking
you don't want to be too far from big cities
you don't want to be too far from the coastline
Find out why with the help of Elisa barelli − the estate agent specialized in properties for sale in the Valbrevenna area and founder of Dream House Immobiliare di Barelli Elisa − that we have chosen among those advertising on Gate-away.com.
Who's Elisa Barelli? Watch the video.
What to do in Valbrevenna
Valbrevenna is a land of intact beauty in the Genoese hinterland with tiny, picturesque and medieval hamlets immersed in the chestnut, beech and oak forests. Its mills and rural houses testify to its past: the castle of the Fieschi, the church of the Assunta, the suggestive sanctuary of Madonna dell'Acqua and the ruins of the oldest church in Valbrevenna, Sant'Andrea di Bovaricia.
These are the other 4 best things to do according to Elisa Barelli:
Discover the ancient hamlets of Chiappa and Sanarega, Tonno and Pantema
Antola Natural Park boasting many hiking trails and routes
The bustling main city of Genoa is only 19 km way
Reach the marvellous Lingurian Rivieras in a few minutes
Watch the video about the best things that you can do in the Valbrevenna area.
Can't-miss dishes to taste when in Valbrevenna
There are 10 best dishes that Elisa Barelli recommends you to taste:
Pesto sauce
Testaroli (it's a pasta perfect with pesto sauce)
Focaccia
Trofie (another type of pasta also perfect with pesto sauce)
Farinata di ceci
Acciughe
Ciuppin (fish soup)
Olive taggiasche
Fagotini (biscuits with lemon cream)
Canestrelli biscuits
What you can buy as your second home in Valbrevenna
The most common kind of properties that you can find in the area are typical detached houses built with local materials and immsersed in greenery. If you're looking for a slow-paced life without renouncing to every service, you're in the right place.
Character house in the quaint hamlet of Tonno belonging Valbrevenna town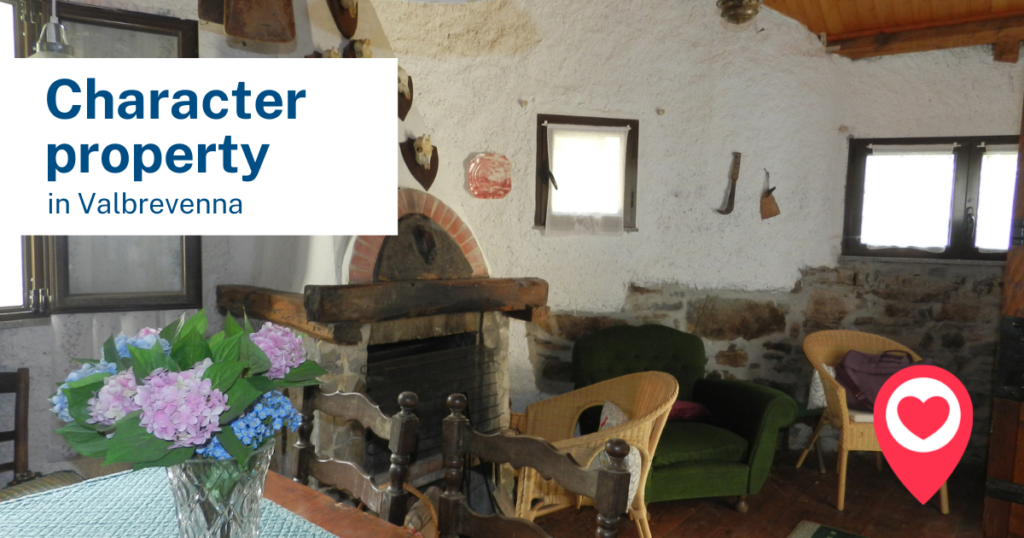 Lovely semi-detached house completely renovated maintaining the typical style of local rural houses. Immersed in greenery and tranquillity. Take the tour of this property for sale at only e 49,000 by Dream House Immobiliare di Elisa Barelli.
Renovated semi-detached house a few km from the coastline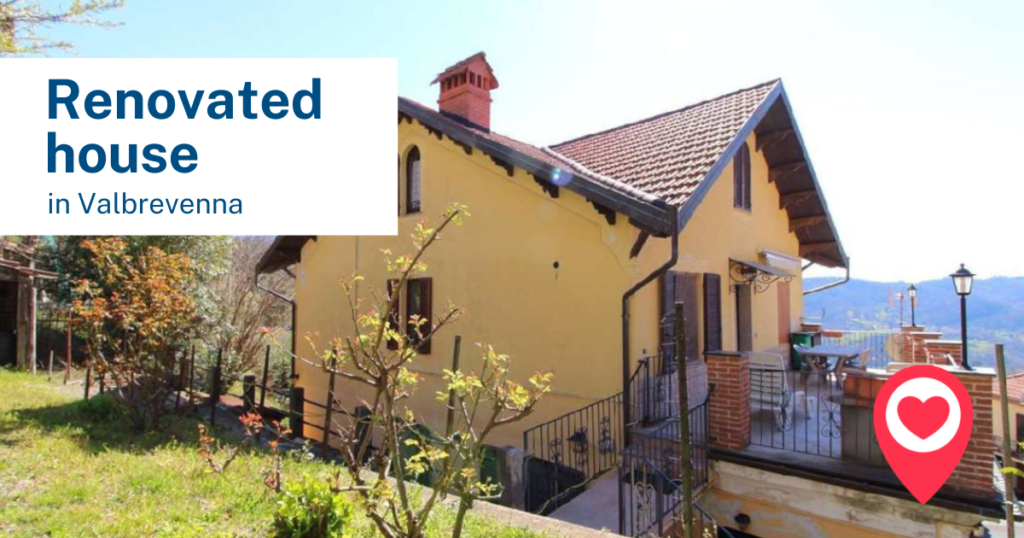 Beautiful renovated property with terrace, panoramic views, garden and warehouse.
Superbly positioned in a quiet location halfway between Valbrevenna and the coastline. Click here for more details about this property for sale at € 205,000 in Mignanego.
Keep follow our #mycornerofitaly campaign.