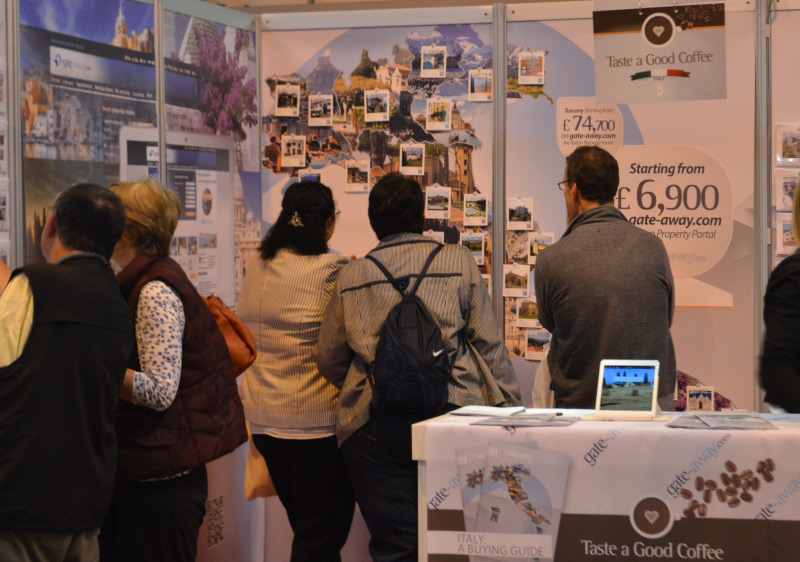 There are many people out there who wish to own their dream home in the boot-shaped country. The Italian appeal is irresistible.
Unfortunately for most international buyers, often scanty information is available about Italy housing market. That's why, Gate-Away.com, as the leading Italian property portal solely devoted to non-Italian buyers, provides every information sought after by prospective international home-hunters in Italy in order to make their experience as smooth as possible. We guide the investor through all the foreseeable and un-foreseeable bottle-necks in their endeavor to own a slice of la dolce vita.
Accessing The Italian Property Market through Our Website
Italy is one of the most appealing country in the world to foreign property investors. The history of Italy is one of the reasons many would love to have their second homes here. Many Italian cities are world famous for various reasons, attracting interest from their admirers worldwide. Each region in the country is very unique, with very typical property landscapes as well. At Gate-Away.com, a prospective property owner is fed with:
• A wide range of properties for sale all around Italy both by private owners and real estate agencies
• All information regarding property purchase procedures, tax information and price trends in all regions and cities in Italy. Just click on "News" under the homepage, and will find as much details and information as you want.
• A brand new section, "Buying Guide", providing a comprehensive overview about every single step of the process of buying a house in Italy
The Gate-Way.Com Offline Activities All Around the World
Apart from our prominent online presence, we also have very concrete offline international marketing strategies targeting all foreigners interested in buying a house in Italy. Our desire is to make it as easy as possible to search and find the properties of their desire in Italy. Here are some of our offline activities at a glance.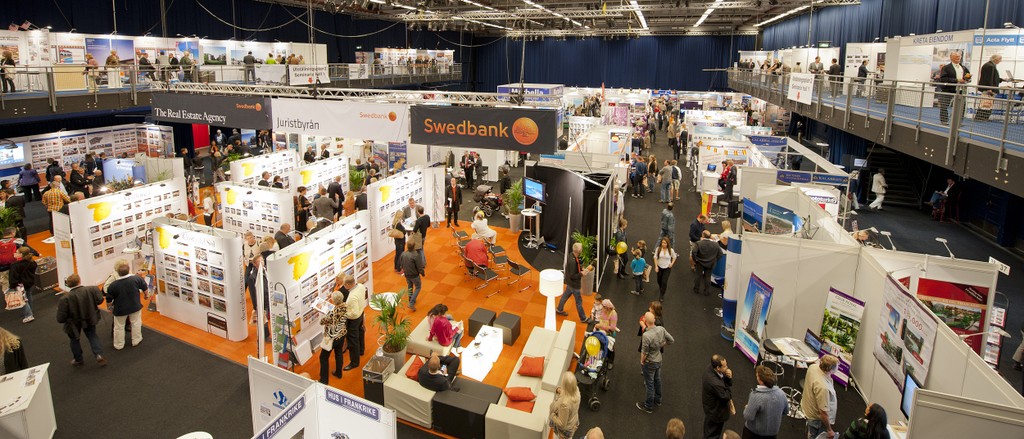 1. International Property Exhibitions
We have established and we continue to establish concrete partnerships with organisers of major property shows in Europe and the rest of the world. These partnerships target to reach our non Italian clients intending to purchase property and homes in  Italy.
Where You Can Find Us:
• A Place In The Sun Live in Birmingham And London
Every year, we participate in these annual exhibitions, which happen to be the biggest property show in England. A Place in the Sun Live is also among the most important property exhibitions in Europe. Together with the Italian chamber of Commerce in the United Kingdom, we are the official sponsor of the Italian Pavilion.
• Buying Property Abroad (Köpa Hus Utomlands)
This is Scandinavia's most famous international property exhibition. The next edition will be held in Stockholm from 14th to 15th of February in 2015. We have partnered with Fair Media International, the organisers, to host the first ever Italian Pavilion at the exhibition, which is also the only one completely devoted to a single country.
• Second Home International
This is an exhibition held in three different European countries, namely, Netherlands, Germany and Belgium. Starting with the next Utrecht edition we are arranging here too an Italian Pavilion.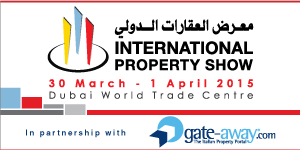 • International Property Show
We are not focused on Europe alone. We are training our eyes beyond Europe as well. That is why Gate-Away.com will prominently feature in the International Property Show scheduled for Dubai, one of the world's major commercial capitals, towards the end of March 2015, as the official Italy property portal.
The Essence Of Participating In Exhibitions All Around the World
Our participation in international exhibitions is geared at serving several purposes.
First, we want to meet the potential home buyers and present them with the ideal Italian property package.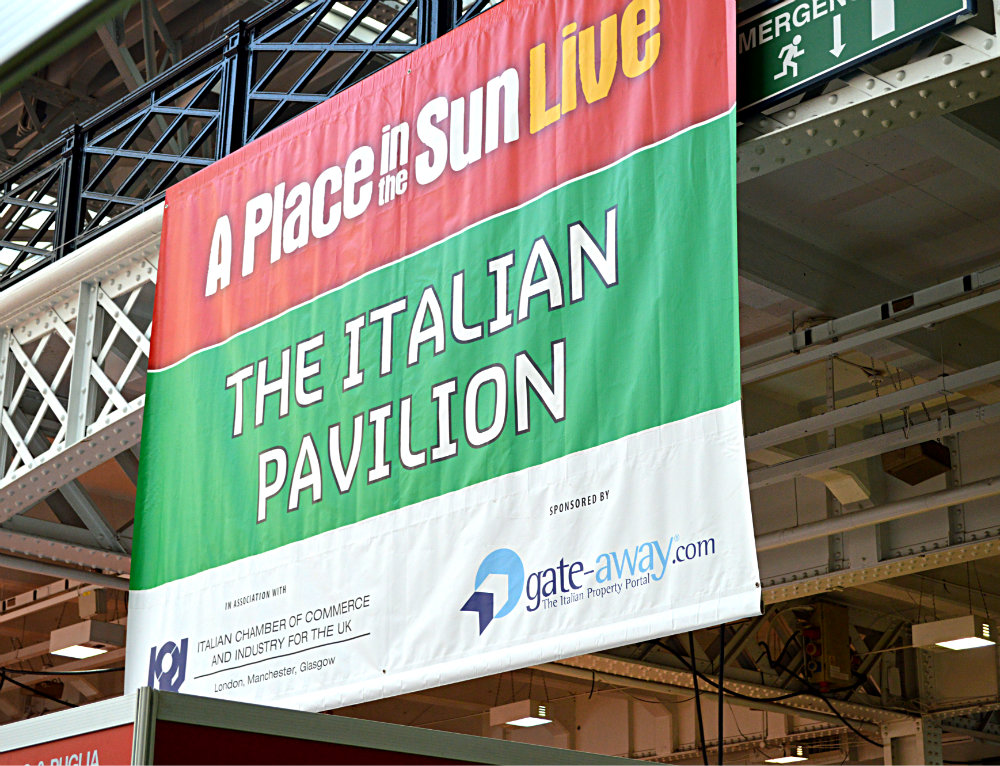 Secondly, we would like to offer potential home purchasers a "one stop shop" for buying a house in Italy where they can meet and speak directly with professionals.
At the same time, through the experience of meeting both potential buyers and other professionals, we also acquire many information and we receive many feedbacks which are very useful in order to improve every day the non-Italian home-hunter's experience.
2. The Training Seminars
In all these partnerships, we want to enlist the participation of as many Italian property agencies as possible. That's why, in order to improve the presence of Italian realtors and especially the services they provide to non-Italian home-buyers, Gate-Away.com is also organising training seminars across Italy to equip as many property agencies as possible with the right information and 'tools' to enable them to help non-Italian home buyers as best as they can.
We've visited Tuscany, Le Marche and Puglia so far, and… what a surprise: more than 300 participants attended our training seminars. What does it mean? Real estate professionals are always more interested in improving their skills in dealing with international home-buyers. They want to be prepared to satisfy also their non-Italian customers' needs at their best.