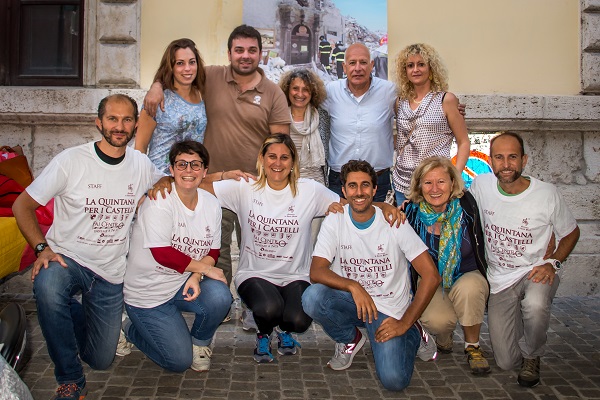 We shall not forget them! This is our mission!
A month after Central Italy earthquake 2016, we are still working to help the victims and the areas affected to revive and become again a symbol for the Italian lifestyle and popular locations with both Italian and international tourists and investors looking for a second home in Italy.
Gate-Away.com has actively contributed with various initiatives. First, giving immediate support to the victims and helping them in the aftermath of the disaster. Then, one month after the event, on September 24, organizing a fund-raising dinner in aid of three of the towns hit that are part of the territory in which the portal is based, which is the Piceno area (southern Marche region). That is, Acquasanta Terme, Arquata del Tronto and Montemonaco.
We worked together with the city of Ascoli Piceno, where the charity event was held, and "Quintana" (the organisation responsible for a very popular reenactment of mediaeval battles with jousting tournaments that takes place every year in Ascoli Piceno), but also with many other supporters and volunteers.
We had a very positive response and managed to raise € 16,840 by the end of the evening. A small contribution that adds up to the great generosity demonstrated by the entire Italian people but also by the many who love Italy and have shown their support and attachment to our country in every way even from abroad since August 24, 2016.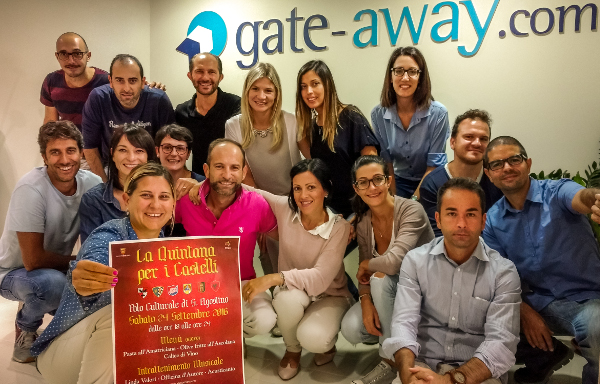 Let's "Adopt a company" and help it rise again after Italy earthquake 2016
We are only at the beginning though and there is a long way to go yet. A heartfelt appeal was launched during the fund-raising event in the evening of September 24 which also involved the local producers of Arquata del Tronto and Amatrice (another badly hit town). An appeal that we want to share with all of you so that it does not remain unheeded:
"We do not want gifts, we only wish there could be again a market for our products! Support our companies, adopt a company in difficulties." – said Antonio Fontanella from SaporiAmatriciani and spokesman for the entrepreneurs present at the charity dinner in Ascoli Piceno – Do not donate money since we don't know exactly its real destination, instead, contact the Italian chambers of commerce to find out which companies are in difficulties and adopt them or one of them. Help the recovery of these businesses, for example, buying them a van or a car so that they can continue doing their work".
So, please go to the nearest Italian chamber of commerce in your country if you want to "adopt a company". Even your little contribution can make a difference!
You can actively contribute to the rebirth of these businesses and consequently to that of our villages that are so much loved overseas. They are our wealth, heritage and the home of our culture. For this reason they must not be abandoned and it is important that we start immediately to help the local economy recover.
This is also one of the objectives of Gate-Away.com whose headquarters is not far from these areas. As we work to promote Italy internationally as a tourist destination, one of our goals is to assist the small villages in the Piceno area and the other towns affected by the quake to support the rebirth of this territory.
Salva
Salva
Salva
Salva
Salva